Pinch Hitter Knitting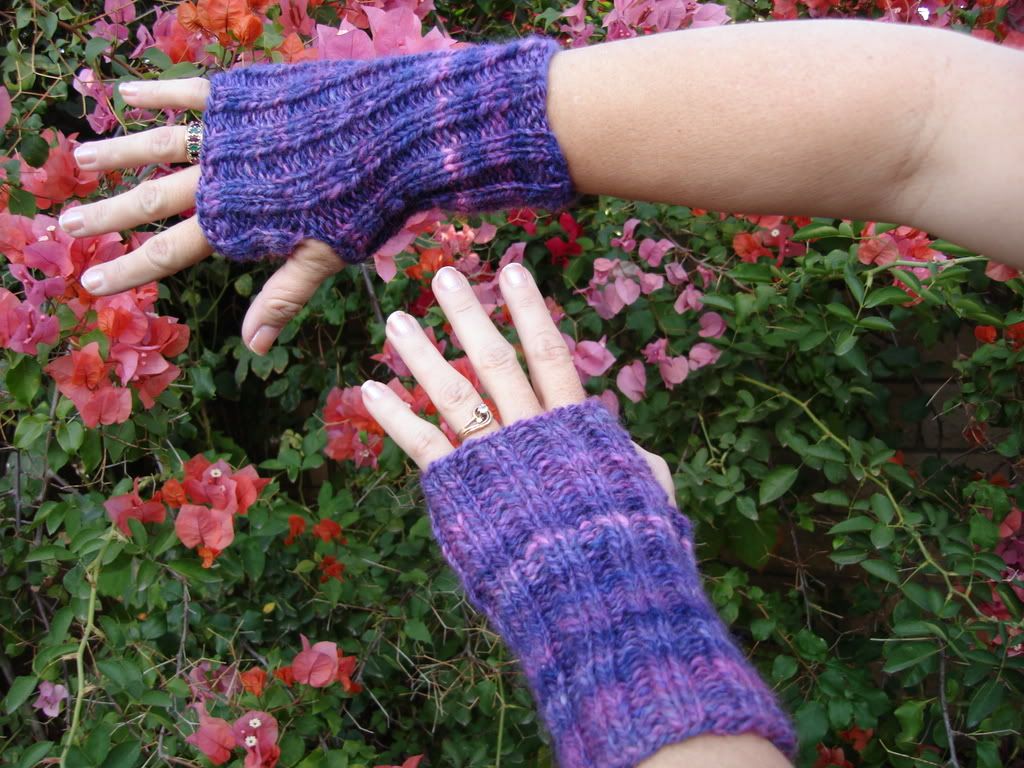 Hola my friends! Yes - It's long-lost me.... and with a FO no less!
Ok - full disclosure, I had Kaity knit these for me.... She whips these wrist warmers out pretty fast. I was thinking I'm gonna need a pair for walking in the cold mornings.
Ok - another disclosure, it's been in the 80's to 90's here for the last few weeks and I have NO use for these right now.... but they're SO pretty and soft. And it's gotta get cold eventually. I'll settle for mildly chilly at this point.
Pattern: Kaity made up
Yarn:
Heather
's gorgeous homespun BFL she gave me a while a back. I used some of it for stripes in my Essential Stripe sweater (also longing for cold weather), but had quite a bit left over. Still do actually. It's so soft. I love this yarn.
What have
I
knit? Well, I FINALLY had some time last night to pick up my knitting, after about a week of not even having time to touch it. I did manage to finished the back of Starsky last night. Woo Hoo! I was beginning to wonder if I'd ever see the day.
I'll try to get some pictures tonight of the back and the two sleeves. Really - that's about all the knitting excitement there is to show you. Sad, I know. I'm trying.