I Do Wish There Wasn't Already Cat Hair On Them
"Something for me?"
"But, don't you already
have
needles?"
"How much did they cost?"
"Wow- they look just like your Addi's"
"Ooooh, I like these. No, I REALLY like these." (Back off, Kaity)
"Why is the cord purple?"
Various quotes from various family members. Ya know what, people??? Let me be - all that is irrelevant - I just bought
them
because I wanted them. There - I said it. Just.Because.I.Wanted.Them.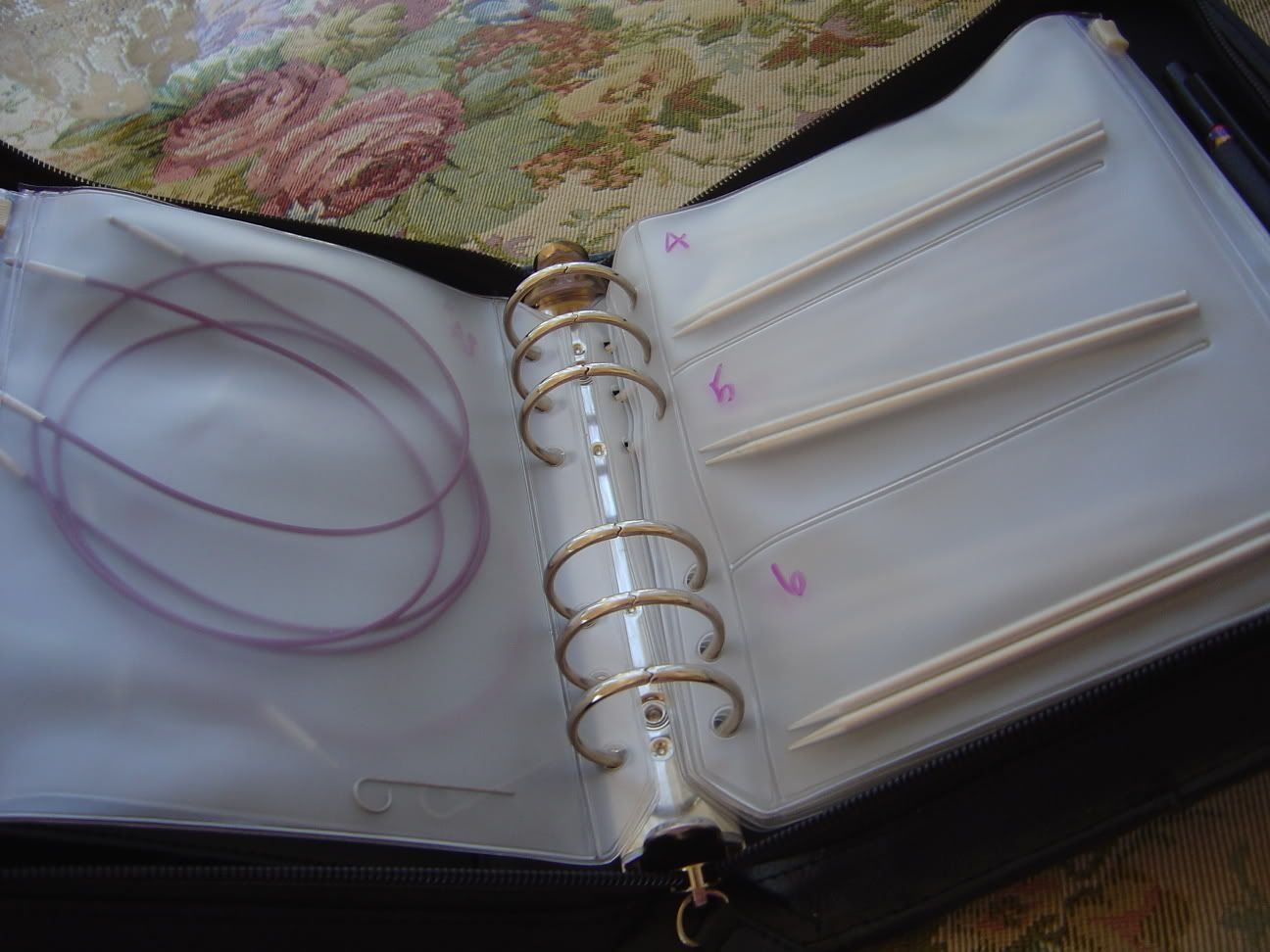 Everything about these appeals to me. I love the case. I love the nerdy little pockets - a place for everything, everything in it's place. I LOVE the cords. I love the pointy little needle tips. I LOVE the almost imperceptible joins. I love that the cords are purple. I love the shiny nickel finish.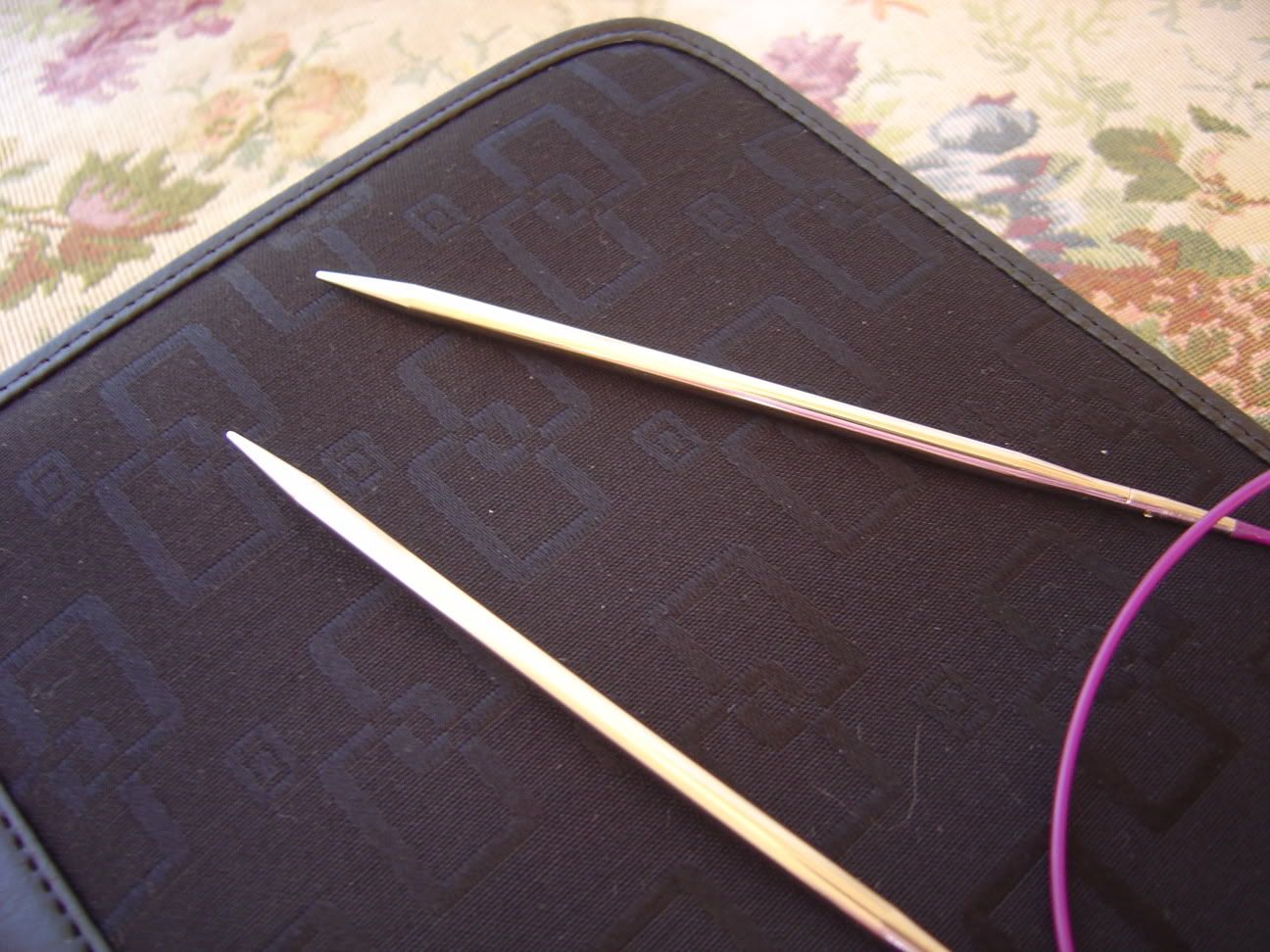 Love, love, love.
And, I haven't even knit a stitch with them yet. It's sure to only get better.
That's it, friends. See ya. Have a great day..... I've got to go play with my needles.... again.
PS - Hi Sis, Hi Nancy.... I know you're there.