Brushes With Fame
Just to perpetuate the myth that everyone in California has met or knows a movie star.... here's my contribution.
Well,
my
actual contribution is that I
think
that
maybe
Peter Frampton came through my line while I was working the counter at McDonalds in my college days. Yeah - I know, hardly bragging material.
However, the hubby and Lilly have fared better. On a couple of occasions, the hubby has worked the Grammy's. Right on stage, well, in the "wings" - with the stars. Now, his job has
nothing
to do with show business, usually, but on a few occasions they have needed his "expertise" and he has found himself rubbing elbows with the stars. Elton John, Mick Jagger, Phil Collins, Sting, James Taylor.... do you see a pattern here - he only recognizes the "more established" - ok - older ones. Oh wait - he did recognize Madonna, Britney Spears, and Sheryl Crow.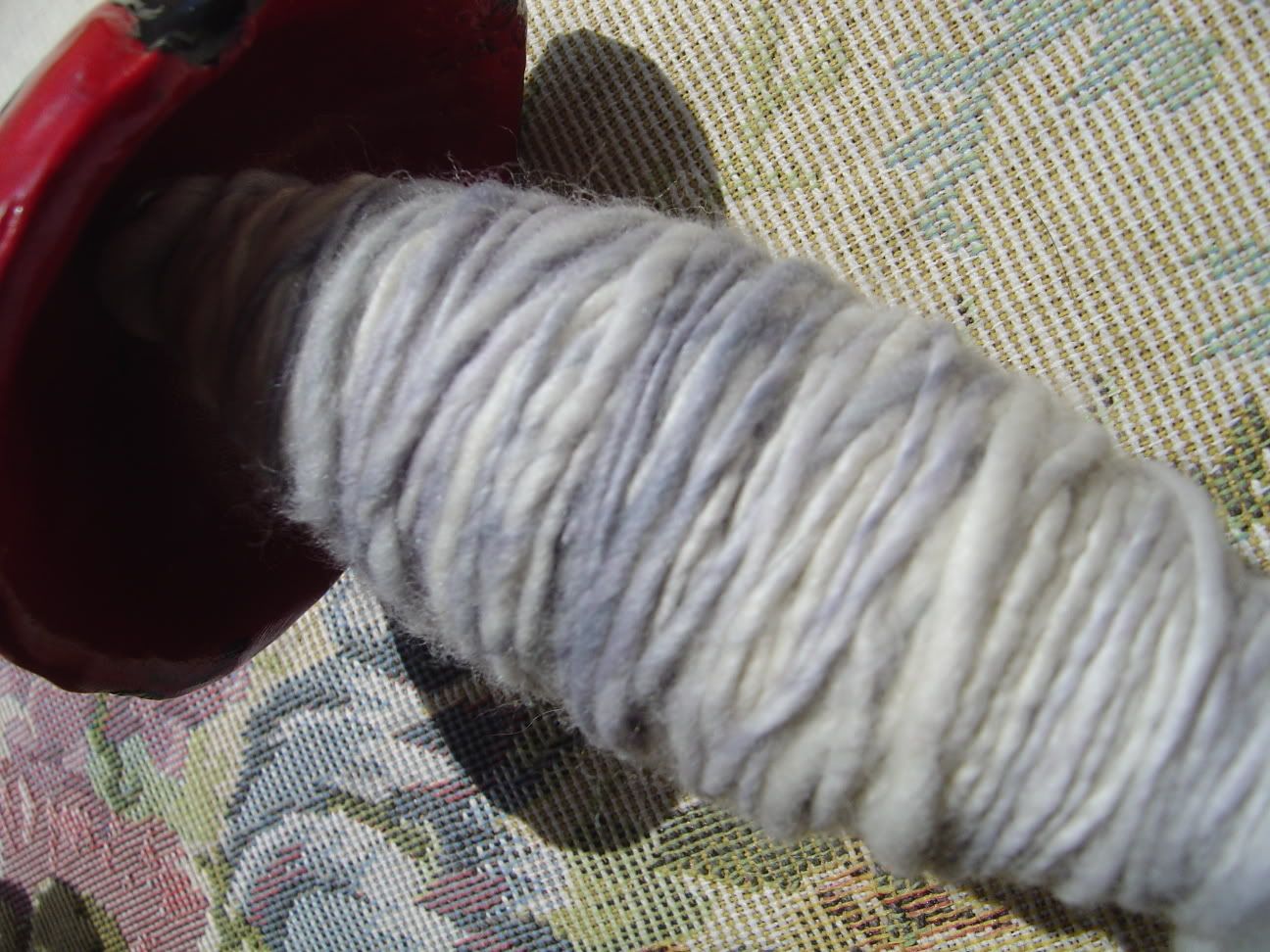 This drove the girls crazy - they can hardly have him get autographs (like he would anyway) from their favorite groups if he can't recognize them. To this day, he'll see someone on TV and say something like "I stood right next to her/him - who is that?" And they say - "Dad!!! That's the Black Eyed Peas! - or, well you get the drift. Me, I'm saying, You stood next to Jimmy Smits??? Andy Garcia??? Hello!
Oh yeah - and he peed in the backstage Men's Room with one of the guys from Blue Man Group - and, no, they're not blue
all
over.
So yeah - he could care less, hopeless.
But Lilly - yesterday and today Lilly got to be an extra in the Dukes of Hazard 2 movie! Pure luck - they were filming in our little valley and needed extras in band uniforms, so someone called the high school band director - and he picked out a few kids. Lucky Lilly! And, believe me, SHE could care! AND, she actually recognized the actors - and some of them were young and CUTE! She talked to them in line at craft services, getting breakfast and lunch. Now, she "knows" them! She has had a fun two days - her little brush with stardom (she's sure we'll be able to pick her out in the movie - they did some close ups.... we'll see). Not to mention she made $140 a day! Not bad for a high school kid.
They actually film a lot in our town. No kidding, tonight, not a quarter mile from our house, there is a train smashed into a car and turned over on the railroad tracks and they're out there filming away for something or other. We're big with CSI, and West Wing - and even ER has been here.
People around town see "stars" quite often - me, I'm the most unobservant person in the world. I see the sets, the road blocks, the Star Trailers, the base camps - but I never see anyone important. Now, unlike the hubby, I would probably recognize most of them, but I just don't see them.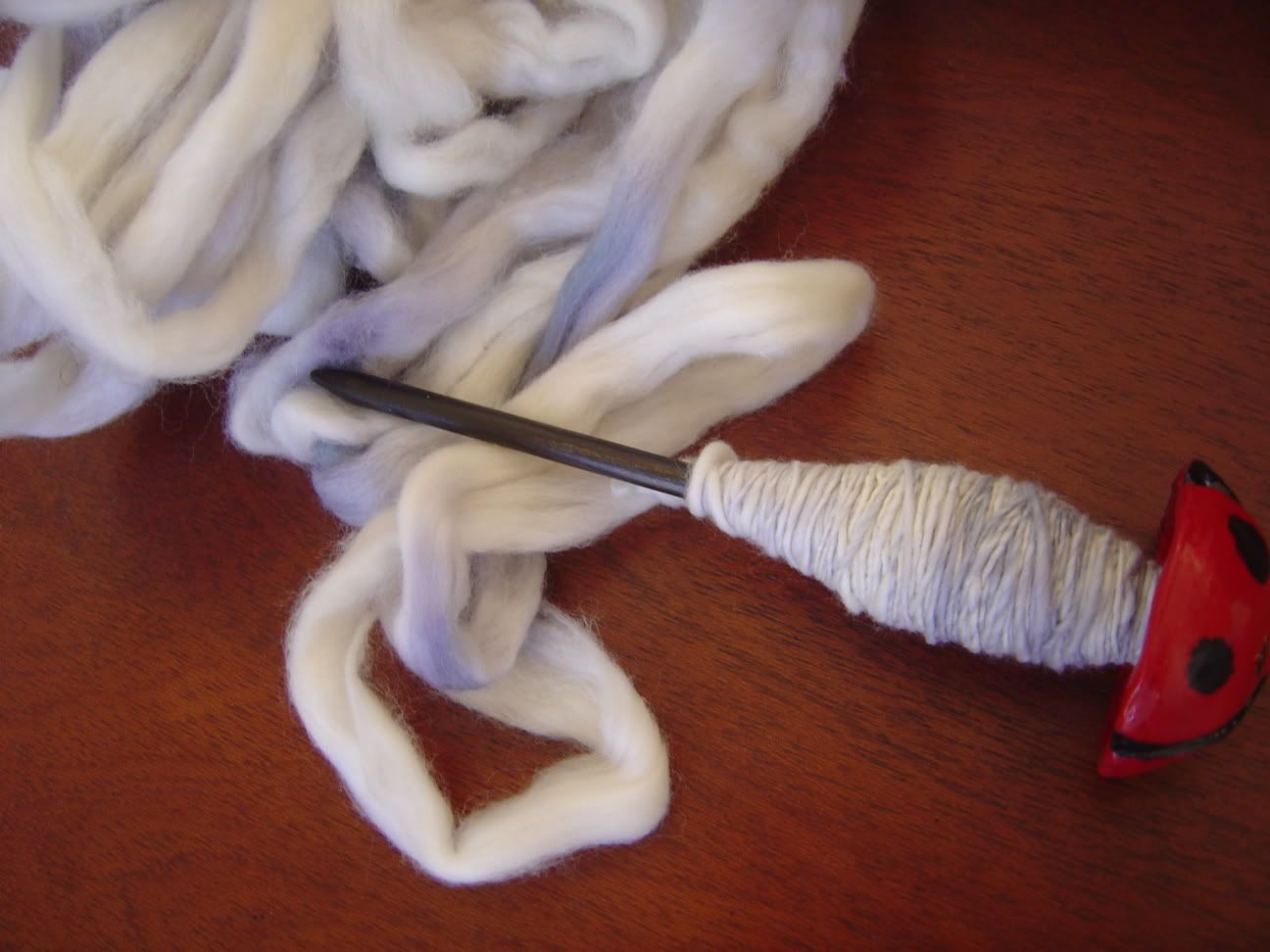 I gotta start paying more attention. I'll keep my eyes peeled and let you know. Maybe it'll be my new hobby as I'm driving through town umpteen times a day - star spotting.
Here's a better hobby - check out how good Kaity is getting with her spinning! She is spinning up this merino wool in a colorway called "Polar Moon." She's even spinning it to my "specifications." I'm thinking I'm gonna use it to make another Branching Out - this time for me. She spun herself up some pretty green stuff and is knitting herself a hat. I'm quite impressed! Check it out on
her blog
.
When she's really practiced up I've got my eye on some cashmere roving I felt up the other day in our new LYS - mmmmm, soft.
I've picked up her spindle a couple of times when she's not looking - and I have to say.... they do call to you. Stay away if you don't have the time. I don't. I hardly have time to knit. I'll just spin vicariously through Kaity.
....and get my brushes with stardom vicariously through my family.