The Next Vest Thing - Prosperous Plum
Ok - so it isn't so flattering as a tank top (tharms... doncha know) - but I'm thinking I really like it as a vest, and vests are coming back, so there ya go.
Don't stare at the cables if they make you uneasy.... I just blithely ignore them, myself.
Pattern:
Prosperous Plum
Yarn: Cotton Fleece, less than three skeins
Size 8 KnitPicks Options
Comments: The pattern says to knit with 4" negative ease - and they're not kidding. It is certainly not too small, in fact, I stretched it as long and thin as I could when I blocked it - because it was a bit too short and slightly too big (even though I added an 1" to the length).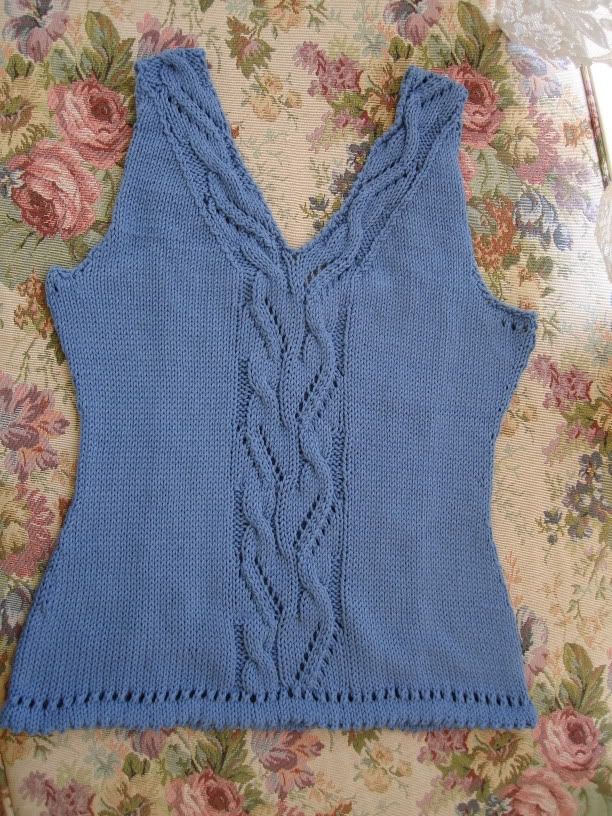 All in all, I'm happy with it. I love the eyelet detail and the picot hem. And.... it only took me a week to knit! That's gotta be some kind of record for me!
In fact, I have already bought more Cotton Fleece and plan to make another - but I'm gonna figure out a different cable pattern. We'll see what I come up with.