What Am I Knitting Now?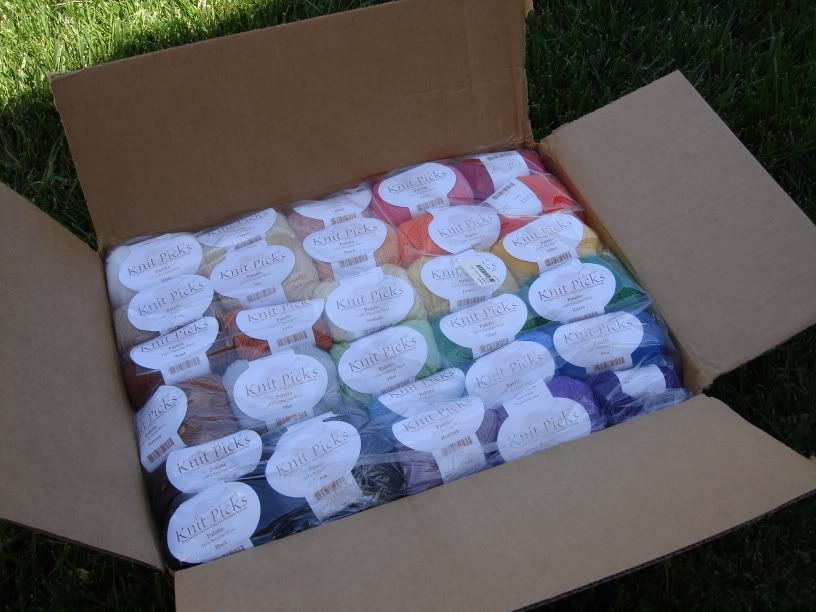 A few hints....
It takes a LOT of colors (or, how to double your stash,
immediately
!)
I'm knitting with TWO hands now! (you know what I mean)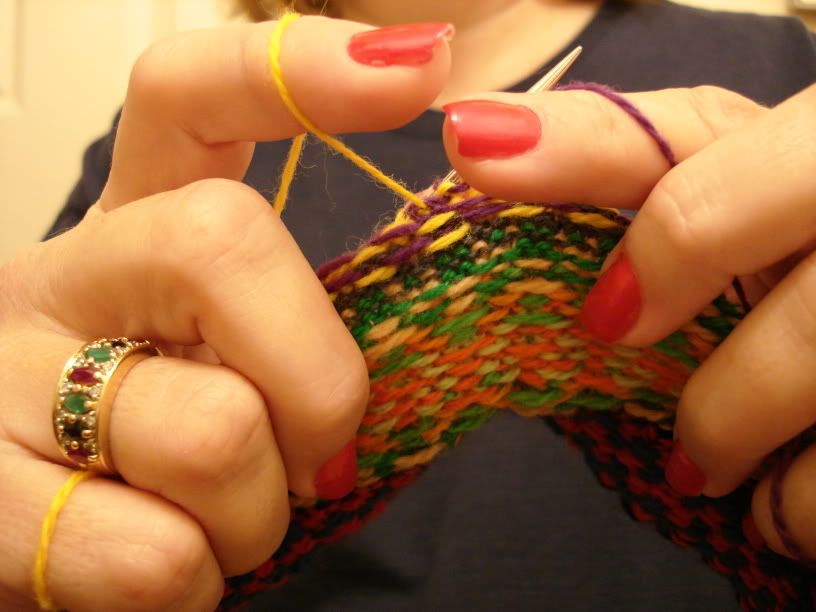 and... you knew
it
was only a matter of time ;o)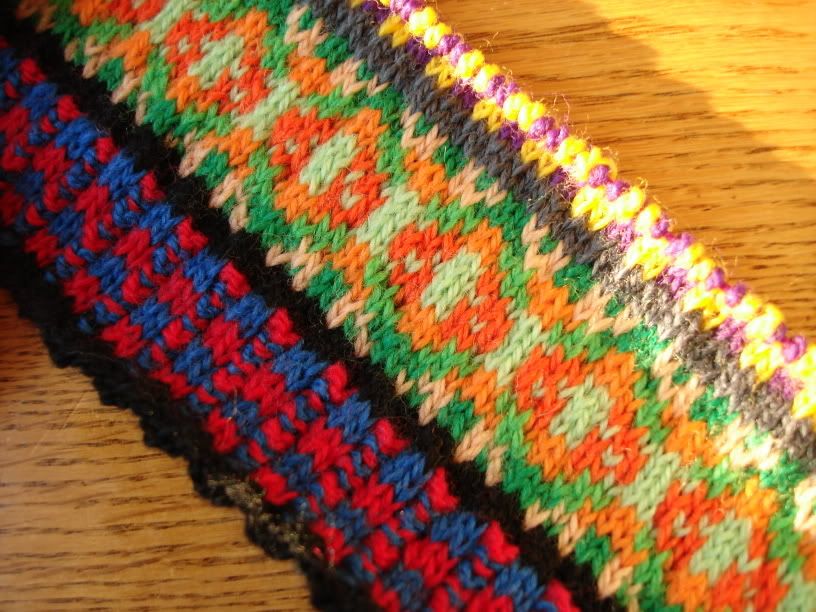 P.S. Today's post was brought to you by OPI Nail Lacquer, "Cha-Ching Cherry colorway"