I'm In Love With Starsky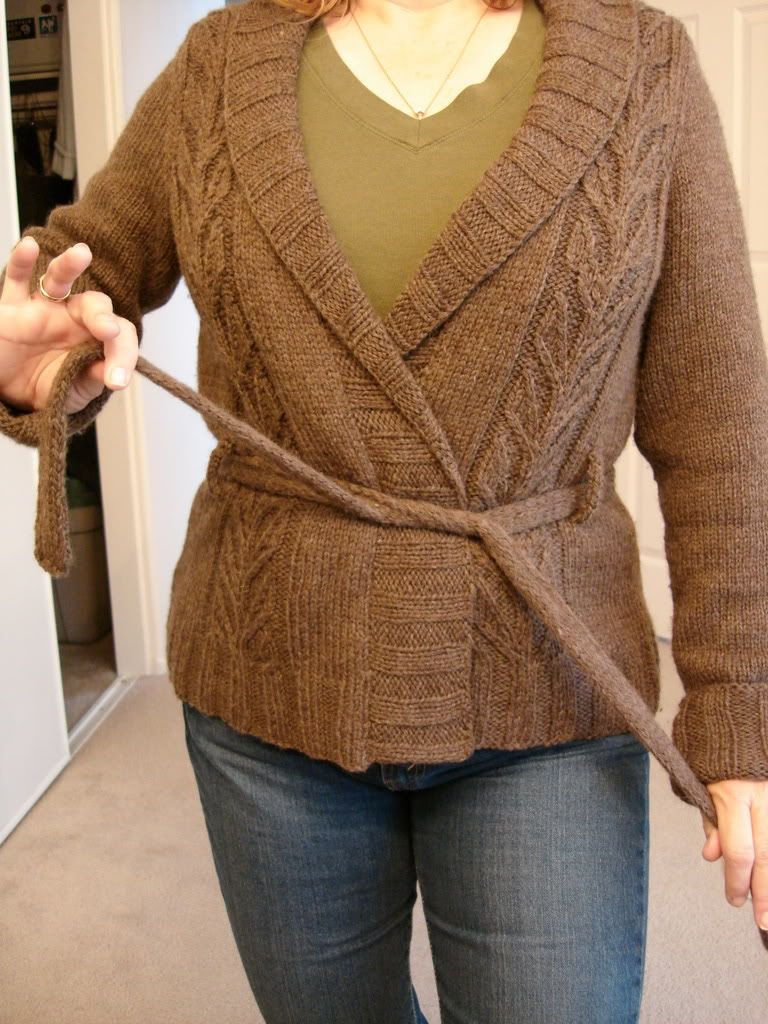 I.Love.This. LOVE.IT!
and..... IT FITS!
My new Starsky was done in time to make the trip to Independence for Thanksgiving.... and I wore it quite a bit! However, we were too busy hanging out, knitting, eating, playing cards, shopping in Bishop, etc, to get a picture of it in action.
Kaity and I kept saying "we need to go do a photo shoot" - but never got around to it. So.... you get the at-home, self portrait in the bathroom picture.
Did I mention I love it? I think everyone needs to make one. And, use this yarn. This Cascade EcoWool is my new favorite. It is SO soft.... and it took less than 3 skeins to make the sweater!
Pattern:
Starsky
, Knitty, Winter '05
Yarn:
Cascade Ecological Wool
, Color 8087, less than 3 skeins.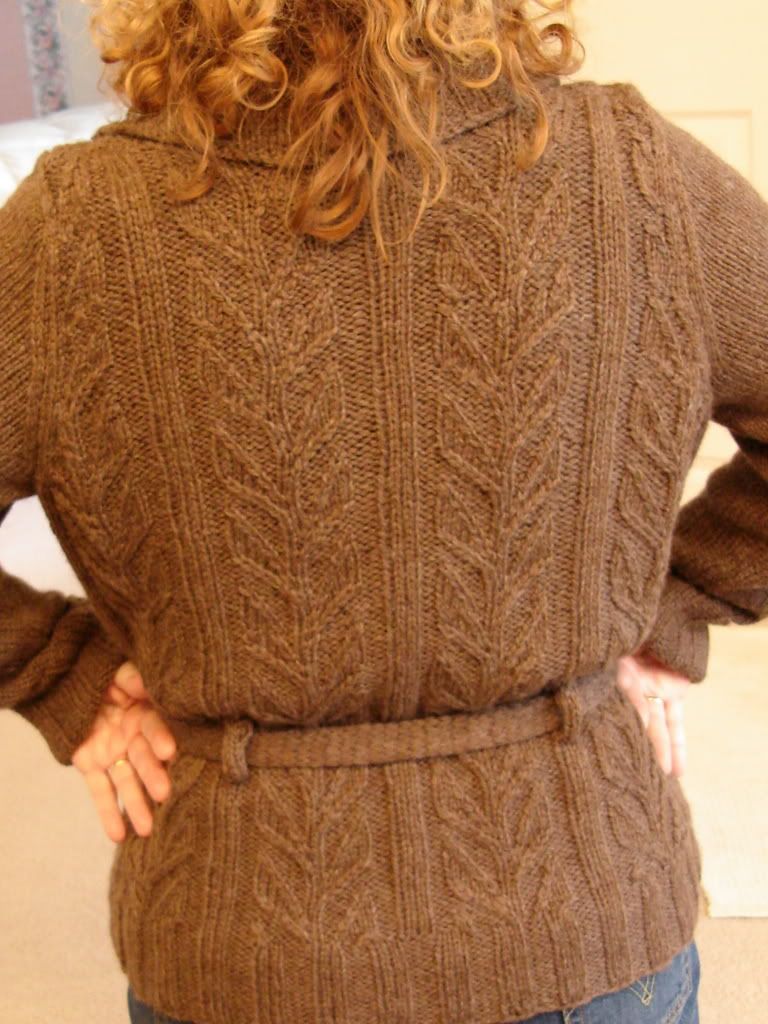 Size: Large - but my gauge was way off, so it ended up blocking out easily to the medium measurements, and luckily fits perfectly.
PS - I ended up knitting the belt myself... Kaity wimped out on me after about 8" and wanted to knit her own projects. Guess I can't blame her. She still gets points for helping me out. Love that kid :o)