What You Didn't Know...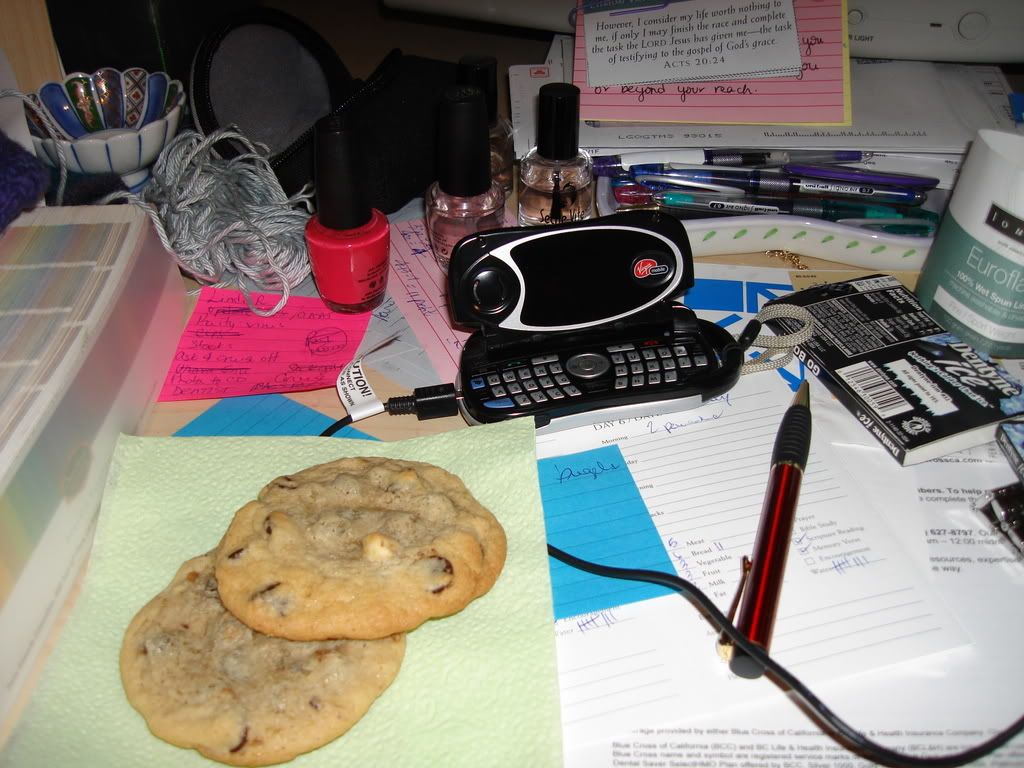 Tell 5 things you've never revealed on your blog before:
1. I played the cello for 3 years in Junior High and loved it. I wouldn't have the vaguest idea how to play a cello any more. It was a pain to carry home from school to practice.
2. I used to be an EEG technician - you know, give people brain wave tests, stick little needles in their heads... (back in the day when they still used needles).
3. The one thing I really want, but will never get, is a tattoo. I am completely fascinated with the idea of getting a tattoo.
4. I have a degree in Early Childhood Education. Let's just say I figured out in time that teaching is NOT my calling.
5. I'm a pretty private person... and I keep thinking of a BUNCH of other stuff I could tell you, but won't. This whole blogging world is very odd to me, but I love it. I just struggle with what to say, and what not to say.
And... because a post without pictures is just boring, here's a random picture of my desk this morning and all the boring things that are keeping me from my knitting.
I really need to go put those two cookies back.