All Sleeves Should Have 63 Stitches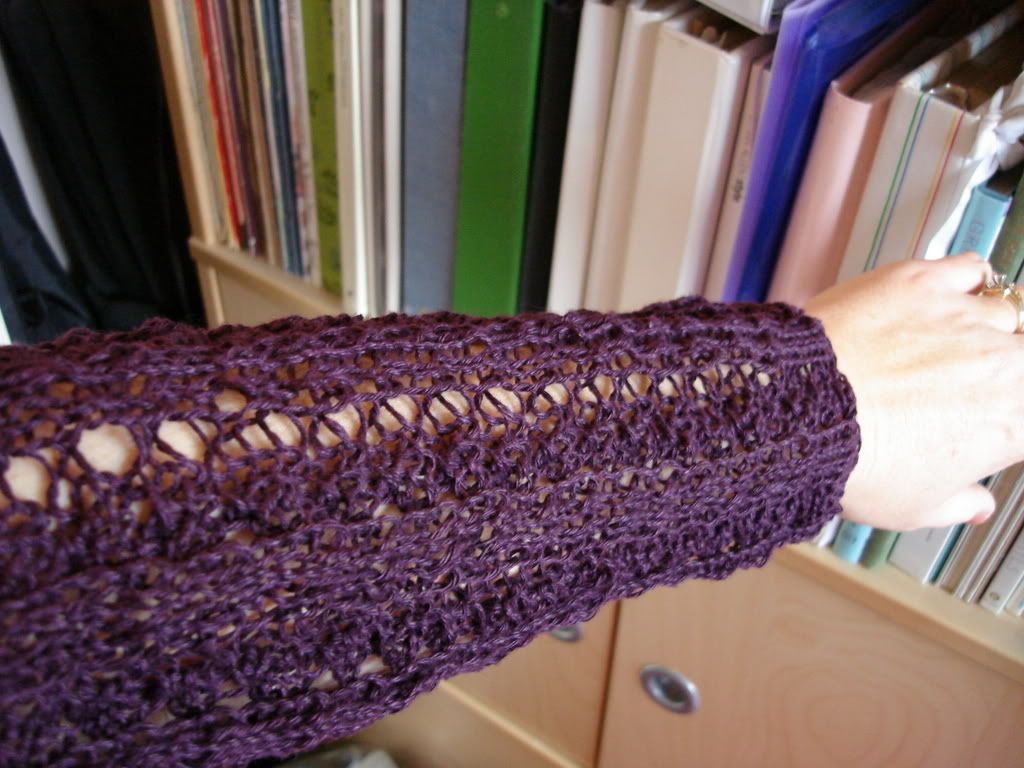 There would be no Sleeve Island if they were all like this.
Here's my Eiffel sleeve - coming along pretty quickly! Even when you finish all the increases, you still have only 63 stitches, so it's more like knitting a sock, and knits up faster than most sleeves.
Thank goodness. Sleeves..... ;o(
I did get a little confused working the increases into the lace pattern. I really didn't have a good plan for how to do that. I thought about sitting and trying to figure and write it all out, but I just went for it. I should have at least taken notes so that I can do the same for the 2nd sleeve. It's kind of making me twitch, just a little. Oh well - no one should be looking that close at my underarm anyway, right?