"So, you're just a sock knitter??"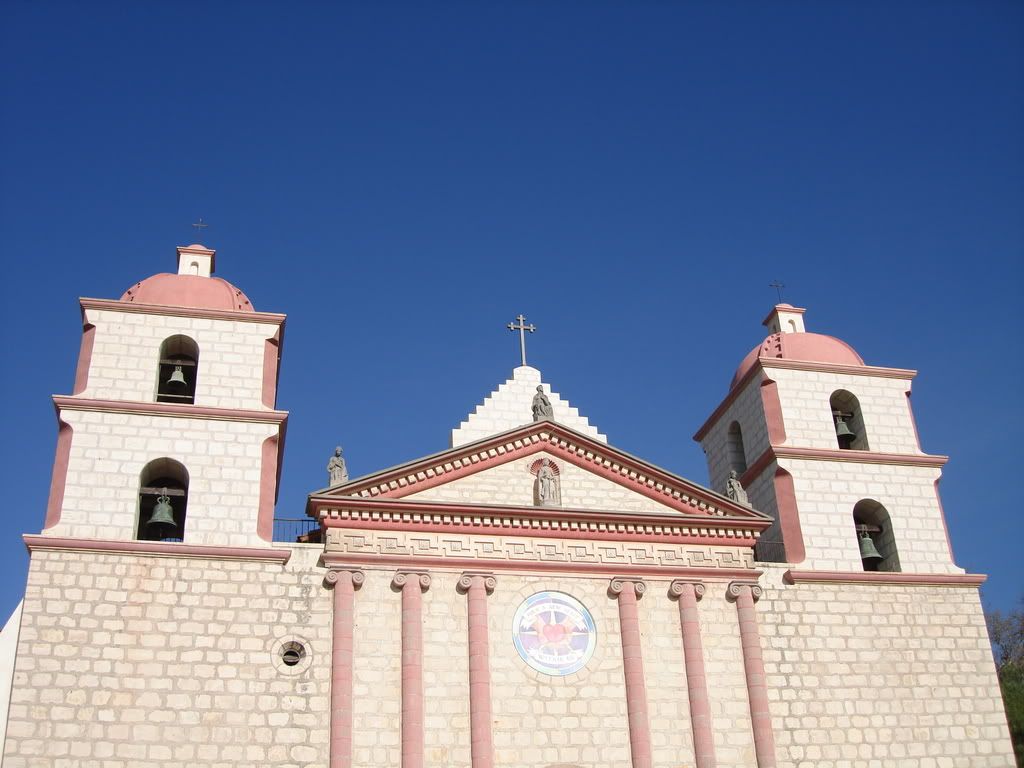 I'm not a yarn stasher. We all know this about me. I don't just buy yarn to buy yarn, no matter how much I love it. I know... I'm odd that way the knitting world. I generally just buy yarn with a certain project in mind, when I'm ready for it.
An exception to this is when I'm on vacation or a different city and have a chance to check out a new yarn store. I'll enjoy the thrill of buying something for no reason when I'm on vacation... but generally try to limit my purchases to yarns I can't find at my LYS. That's where I found myself this morning. That's when I had my first encounter with one of "those" yarn stores.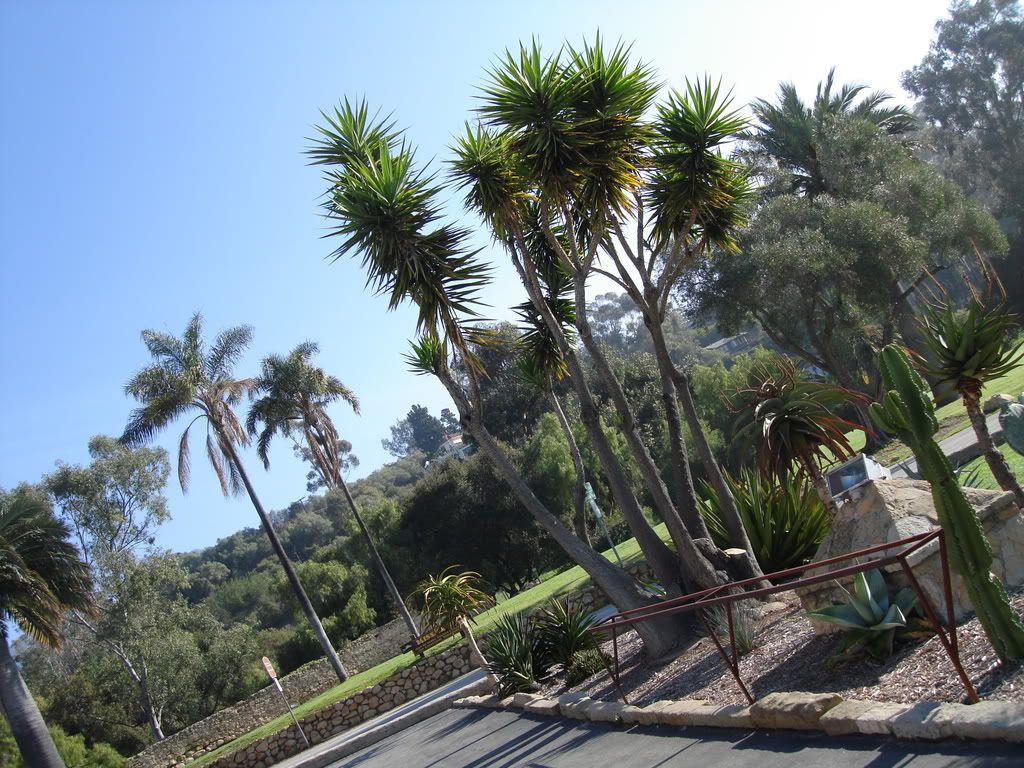 The hubby and I spent the night in Santa Barbara last night, and he left for a seminar this morning at 8:00 AM. So, knowing I'd have some time to myself in Santa Barbara I "googled" yarn stores, and found one. Oooh, and they have Koigu - something you can't get at my LYS. Sweet!
So I tell the hubby goodbye, and have two hours to kill before it opens. I drive around beautiful Santa Barbara for awhile, then decide to get some Starbucks and find a scenic place to park and knit for awhile. We had already been to the beach last night, so I decided to go up to the Mission.
It was gorgeous. I sat and knit for awhile, took some pictures, then decided to head off to the yarn store.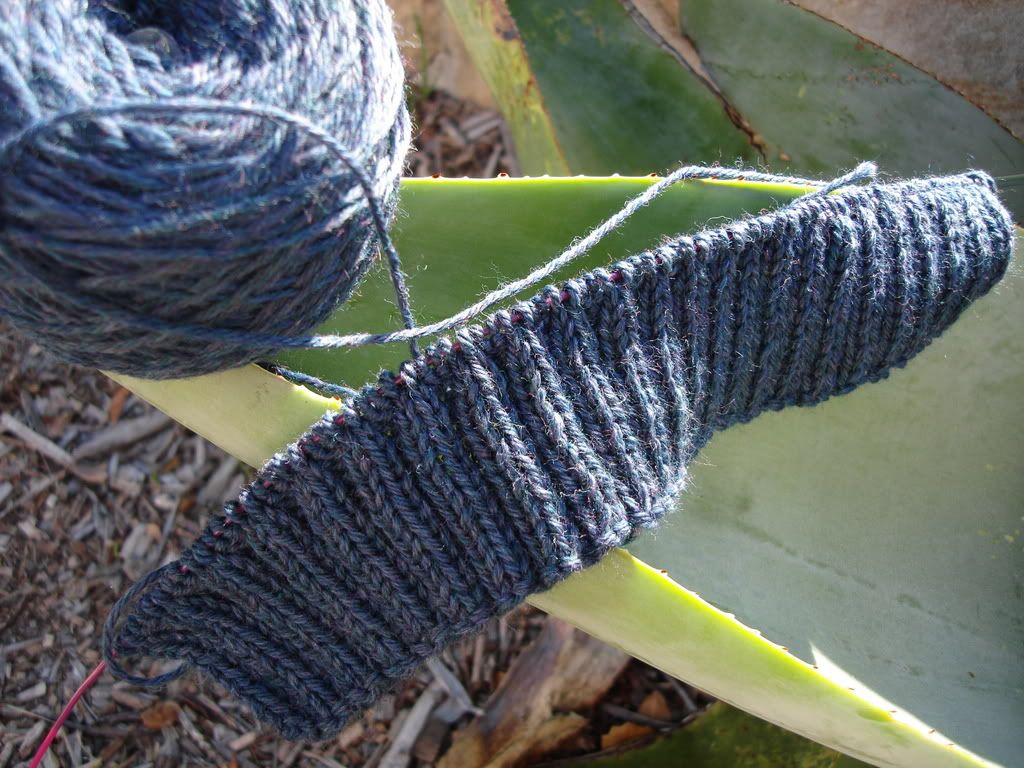 I should have known the second I walked in, the owner greets me with "What are you looking for?" No Hello, good morning, or anything like that. I want to tell her I just want to wander around and look at and touch everything, but I figure that may not be the way to go. So, I ask, "Do you have any Koigu?"
"Yes, it's over here with the sock yarn," she says - like I know where she keeps her sock yarn. Then she says, "So, you're just a sock knitter?"
I'm thinking, so what if I am? But, I say, no, I knit all kinds of things, shawls, sweaters, and even socks. That satisfies her and she leaves me alone for awhile while I wander around.
Second clue: Another lady walks in, is greeted with the oh-so-warm, "What are you looking for?" This new shopper asks if they carry any Cascade 220.
"Oh NO, dear. You can get that at any old craft store. I wouldn't carry that."
Hmph. I don't know what "craft stores" she goes to, but I've never seen Cascade at any of the craft stores I know of.
Besides, I just spent 45 minutes at the beautiful Santa Barbara Mission, knitting on my just-started Central Park Hoodie, marveling over the beauty of my Cascade 220 yarn and thinking to myself, "ya know.... Cascade is my comfort yarn.... I just love this stuff." This lady's totally ruining my knitting zen.
So, what do I do? Oy - I spend $40 on yarn I could have bought at my LYS. Oh, and some Koigu. The Koigu I can justify.... I can't get that readily.... but the Silky Wool? - they have that at
my LYS
.
I should have waited and given my money to
Lois
, at least she likes me and is polite.
I usually try not to complain about people. Maybe the shop owner was just having a bad morning... I don't know. But every time I look at this yarn it's gonna bother me.
She has a nice little shop, with some nice yarn. But, I won't be back.