Ornaments for Miz Booshay
One of my favorite bloggers, Donna, of
Quiet Life
, asked people to show their favorite ornaments. If you are not already reading Donna's blog, please go check her out - I a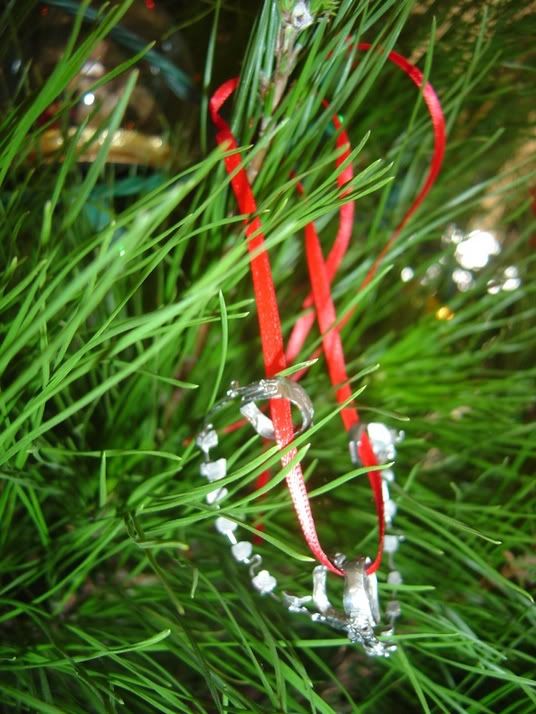 m blessed every day by her beautiful writings and gentle spirit.
So, Donna, these are for you:
First off, the most unusual ornament on our tree is also D#2's favorite, her braces. She wore these babies for five long years, and makes sure they go front-and-center on the tree every year now.
Okay, so not
my
favorite, except that seeing them as an ornament every year makes her so happy.
It's so hard to chose my favorites. We literally have hundreds of ornaments. The kids have each received one every year of their lives, and we collect them everywhere we travel.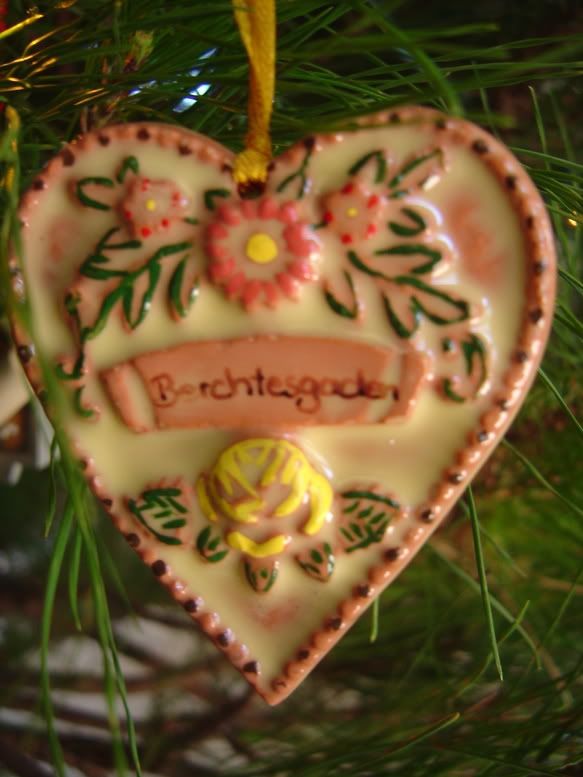 This is one my hubby and I picked up in Berchtesgaden, Germany when we were traveling with his family, while I was six months pregnant with our firstborn. We were actually in Berchtesgaden on our anniversary, and we bought this ornament that day, and had the greatest dinner at a little outdoor cafe, with a real (probably touristy) "oompa band" playing in the background.
This next one is a favorite from my childhood. It's an old, sad-looking "cat" that I made at my grandma's house when I was probably about 7 or 8. My kids tease me every t
ime I put in on the tree because it's so ugly, but I just remember sitting at grandma's fancy dining room table covered with Styrofoam balls, sequins, pins, and ribbon, making ornaments. This is one of two that have survived.
I also have a collection of ornaments from my Bible Study ladies. Every year we have a Christmas luncheon and exchange ornaments and Christmas memories. This is the ornament I received this year.
I have been going to the same study for about 11 years now, and each of the ornaments is from a very special sister in Christ, and they are all precious to me.
No knitting content today.... but this was fun, for me anyway. Thanks
Miz Booshay
! Now go visit her blog (you'll be glad you did), and follow her lead - share some of your favorite ornaments with us!