My Kind of Day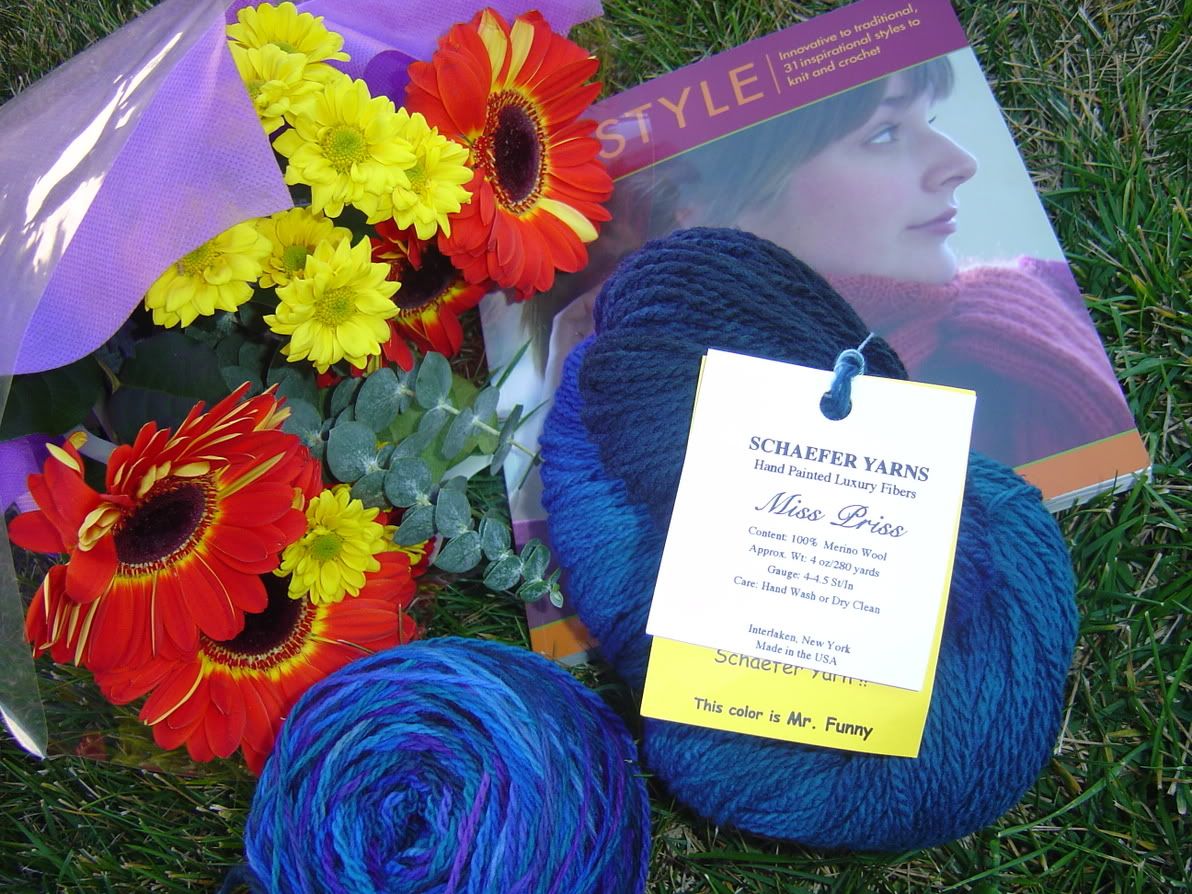 Check out all this goodness. This is a LOT for me.... I rarely buy anything, but yesterday after going to see Dad at the hospital I figured I'd go over to my not-so-local yarn store because, after all, now that I was in town it was only a couple of miles a way.
Not only did I buy the
Miss Priss
yarn I've been visiting and petting every time I go there, I also splurged and got the Scarf Style book... and then at Trader Joes bought myself some flowers. I'm a happy camper.
Yep - I'm doing it - I'm joining
Jillian's LadyE-Along
and I'm gonna teach myself to knit entrelac. Both Jillian and Heather assure me I can do it. And, speaking of Heather - go over to
her blog
and check out her GORGEOUS finished Lady E scarf. oh.my.gosh..... so pretty.
So, last night I actually got the book out and started entrelac-ing. Ooooh, ooooh oooohhh - This Is SOOO Fun!!! I have to say - I am so impressed with myself that I can hardly stand it!!! I'm showing off my meager progress to anyone who will stand still... Look! Look! Look what I can do!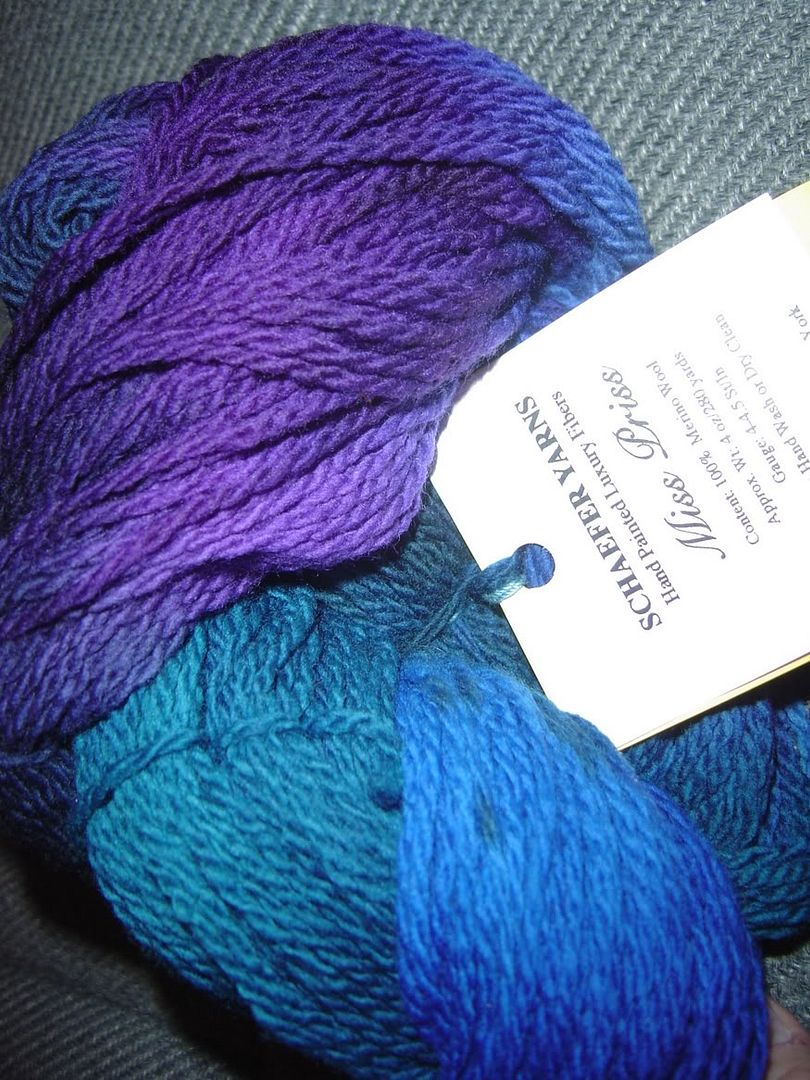 My yarn is beautiful - but it isn't exactly making color blocks like I had hoped - so I was a little torn when I went to bed last night. I love the yarn and the colors - but I really wanted "blocks" - really, really wanted them.
So, like always happens when I learn something new in knitting - I knitted entrelac and obsessed over what to do.... in my dreams.... all.night.long. And this morning - voila! I had my answer!! I'm going to add some Cascade 220 and knit random blocks of color into the scarf. Oh just you wait - this is gonna be gorgeous, oh yes it is - if I do say so myself. Gorgeous.
Pictures tomorrow - you'll be impressed, just you wait and see. Entrelac is amazing. I'm a total convert.