In Love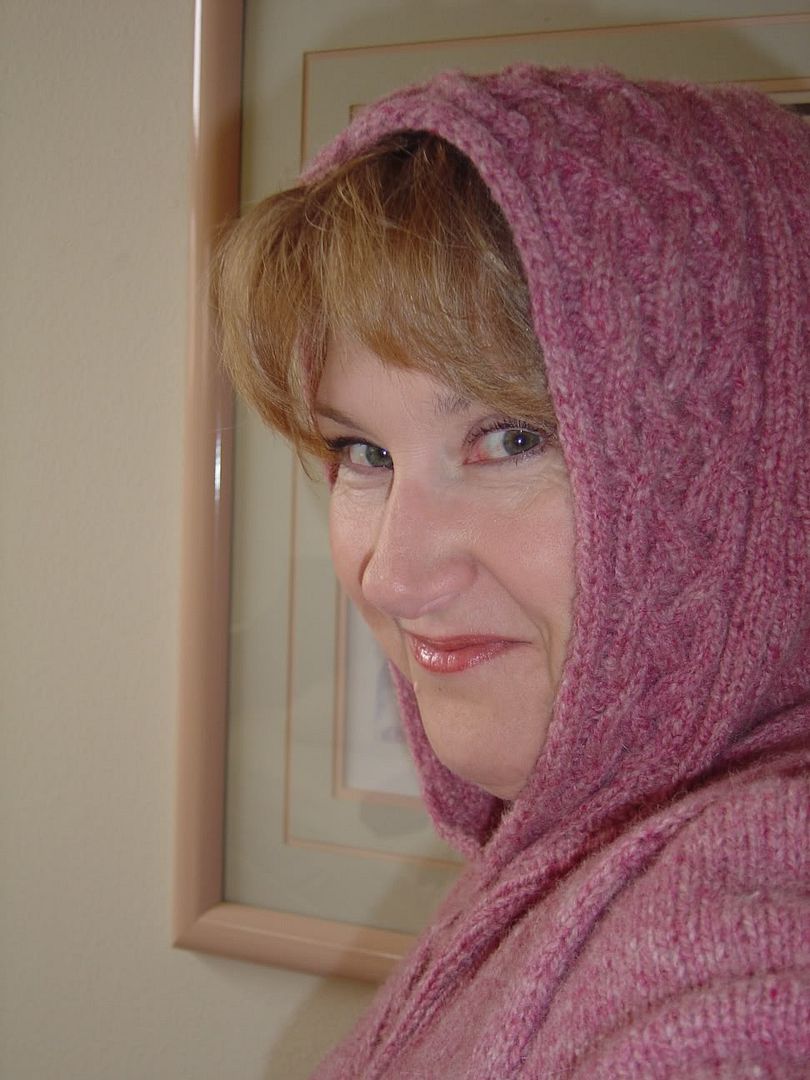 I can't even tell you how much I love this...
I will wear it everywhere. I will wear it until it falls apart. People will get sick of seeing it...
Pattern:
Rogue
, Girl From Auntie
Yarn:
Bartlett Yarns
, Fisherman, Burgundy Heather, 6-1/2 skeins
Time: exactly one month, working exclusively on Rogue
This is my favorite project so far..... favorite pattern to knit, fits perfectly, very well written directions (all 19 pages and 7 cable charts).
Well, not so favorite yarn to knit with, a little rough, and a little "sheepy" smelling, but I think the outcome was worth it.
I made it to fit loosely, because it's gonna have to be outerwear where I live, so I wanted it kind to have kind of a sweatshirt fit. It blocks perfecly to this size, and hey, if I lose weight (yeah right!) or want a more body conscious fit, I just won't stretch it when I block it next time.
A lot of you have said you have been watching my progress and wanting to make a Rogue of your own. Do Not Be Afraid. I had made a total of two simple cables before I took this on.... and if I can do it - so can you! Go For It!
I was so afraid I'd finish this just end time for the warm weather to start. But, we have rain and at least cool weather predicted for the next four or five days.... so I plan to wear this CONSTANTLY, every where I go.... but dodging the rain.
Otherwise people will be sniffing and looking around for the wet dog! Hey - at least it'll the be wet dog in the cutest sweater you've ever seen!