The Perfect Picture
I was gonna think up a great photo shoot for these handwarmers.... I had all kinds of ideas. Holding a mug of hot chocolate, maybe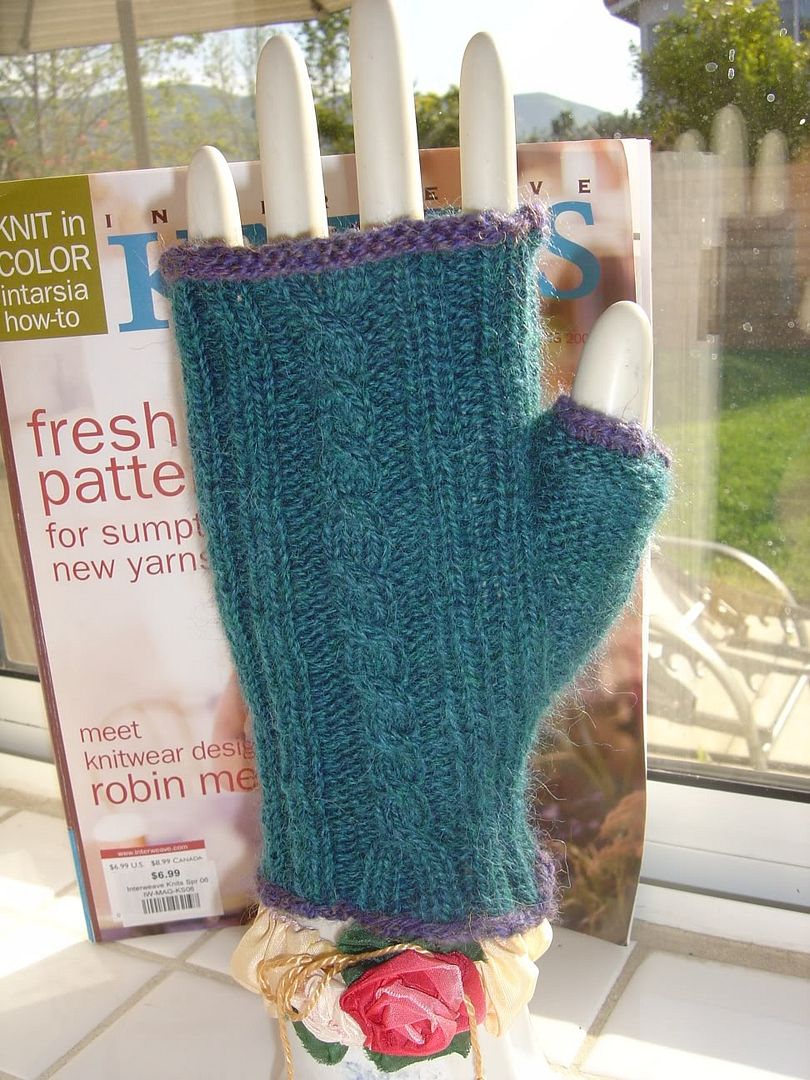 holding my cool new purse, maybe holding the steering wheel, like I'm driving. Oh, I'm full of it - ideas that is... and all these looked great in my head. Looking great.... sometimes you just want it to look perfect.
When the girls were about 2 and 3 I made them these beautiful smocked taffetta Christmas dresses. I bought them matching white tights and shiny cute black patent leather shoes - two cute little girls, all perfectly matchy matchy. It would be great for the Christmas picture and, better yet, for the one and only Christmas party we went to every year - you know the one, where you see the people you've known forever, but only see about once a year anymore - the girls were gonna be so cute!
So, I'm getting them dressed, they're looking adorable, and I go to put on their shoes, just before we're ready to leave, and I can only find one of D#2's shoes. I look EVERYWHERE. Now, come on - you've got to picture it in your head - this is as dressed up as they ever get, except for maybe Easter, and they looked so cute, but the matchy-matchy black patent leather shoes really MADE the difference. They cannot be perfectly matched down to the white tights, and then have different shoes... it's just going to ruin everything.
Never found the shoe that night - I was crushed, we went to the party and the girls had on unmatching shoes - the horror. Okay, I know it was not the end of the world in the big scheme of things, but it totally was for that night. The perfect picture was gone.
Two nights later, Santa is filling the stockings, and guess what's in the bottom of D#2's stocking - yep, the shoe.
So, today I get ready to quick do my photo shoot before I start working, and realize it's gonna be a little hard to take a picture of BOTH of my hands doing "fashiony things" AND take the picture at the same time. The tripod has been "borrowed" for use with the hubby's spotting scope, so now I'm left with the timer, and where to prop the camera.
Yeah- I'm not so good at the wh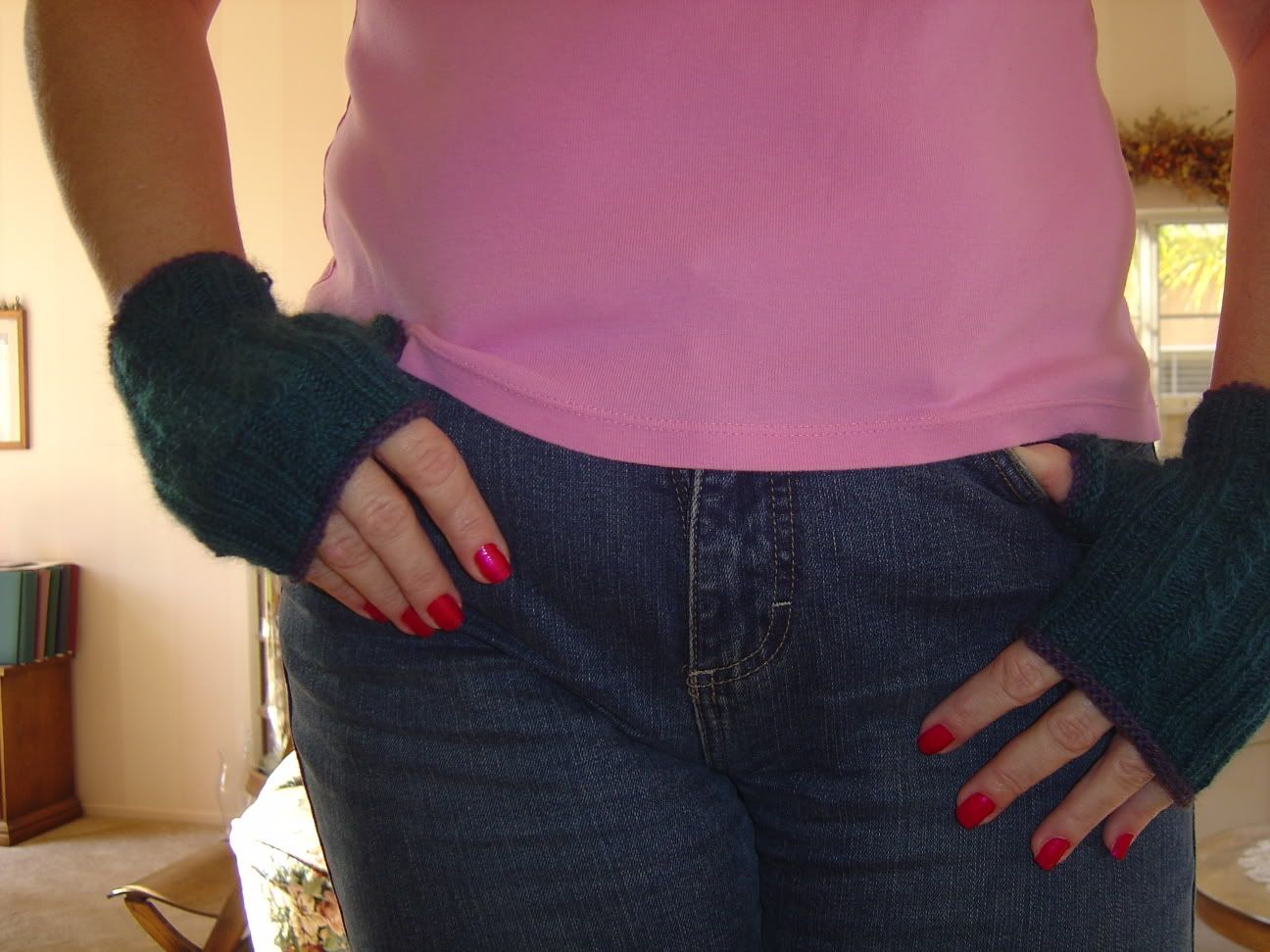 ole photo shoot. The only artsy-fartsy picture that turned out any good at all was the one of only ONE of the handwarmers, and you can still see the dirty kitchen window in the background. But, to prove to you there are two, here's your generic crotch shot.... sorry, not so artsy fartsy - but I had to at least prove there were two. Hey, at least in this picture my zipper's all the way up.
Pattern: Rib and Cable Mitts, Spring 2006 IK
Yarn: Khroma, The Fiber Company, colors Plum and Aegean
Needles: Size 3 DPN
Nail Polish: OPI Ultimate Party Girl
You have enough yarn left over to make another pair, just by swithcing the body and trim colors! Score!