What Are The Chances??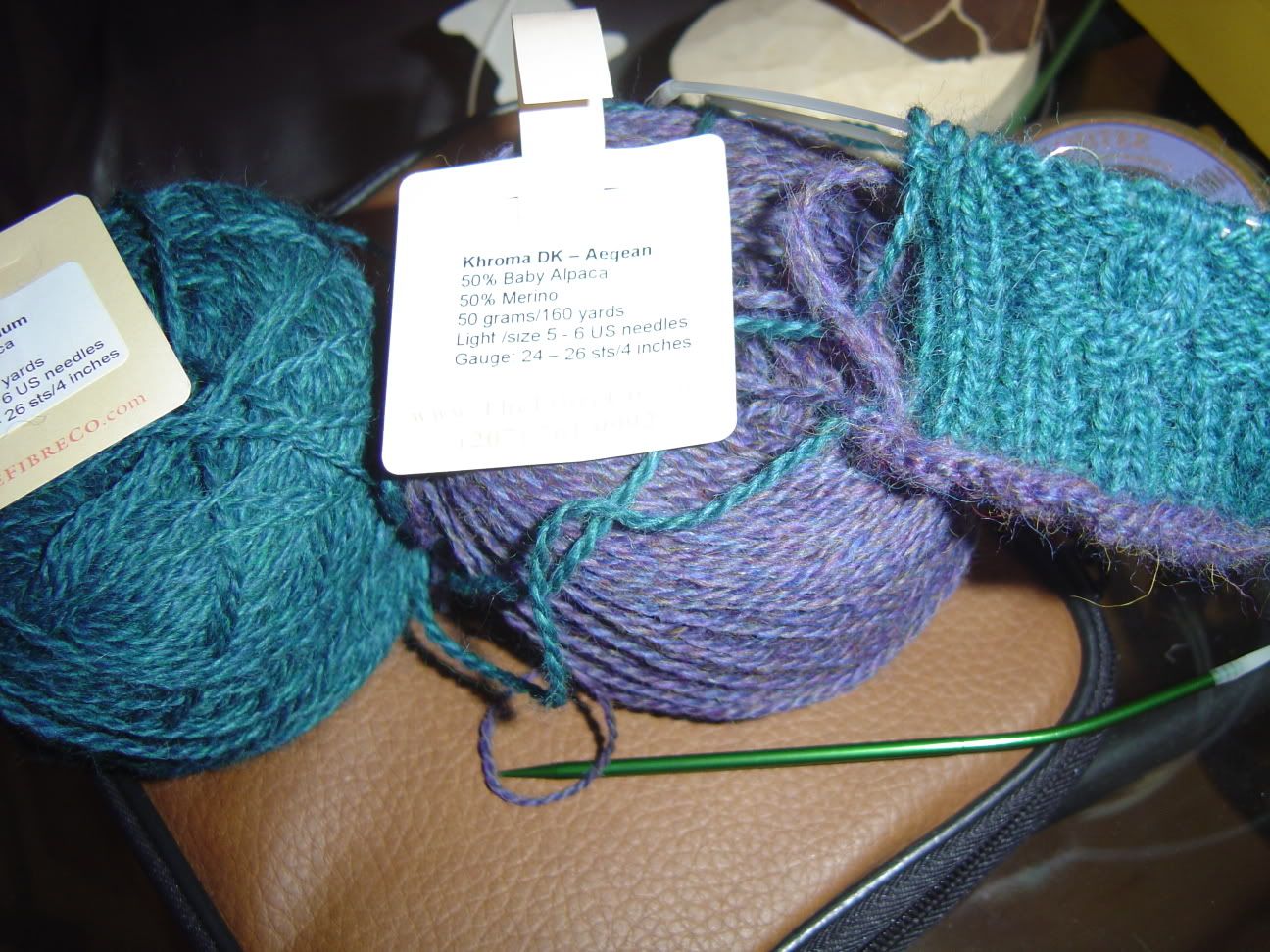 Remember when I bought this yarn in Solvang a while back. At that time I had no idea what I would do with it, but later found this pattern in the latest IK for handwarmers, and figured it would be the perfect project.
So, yesterday I get out the pattern and yarn so I can swatch and see if the yarn I hav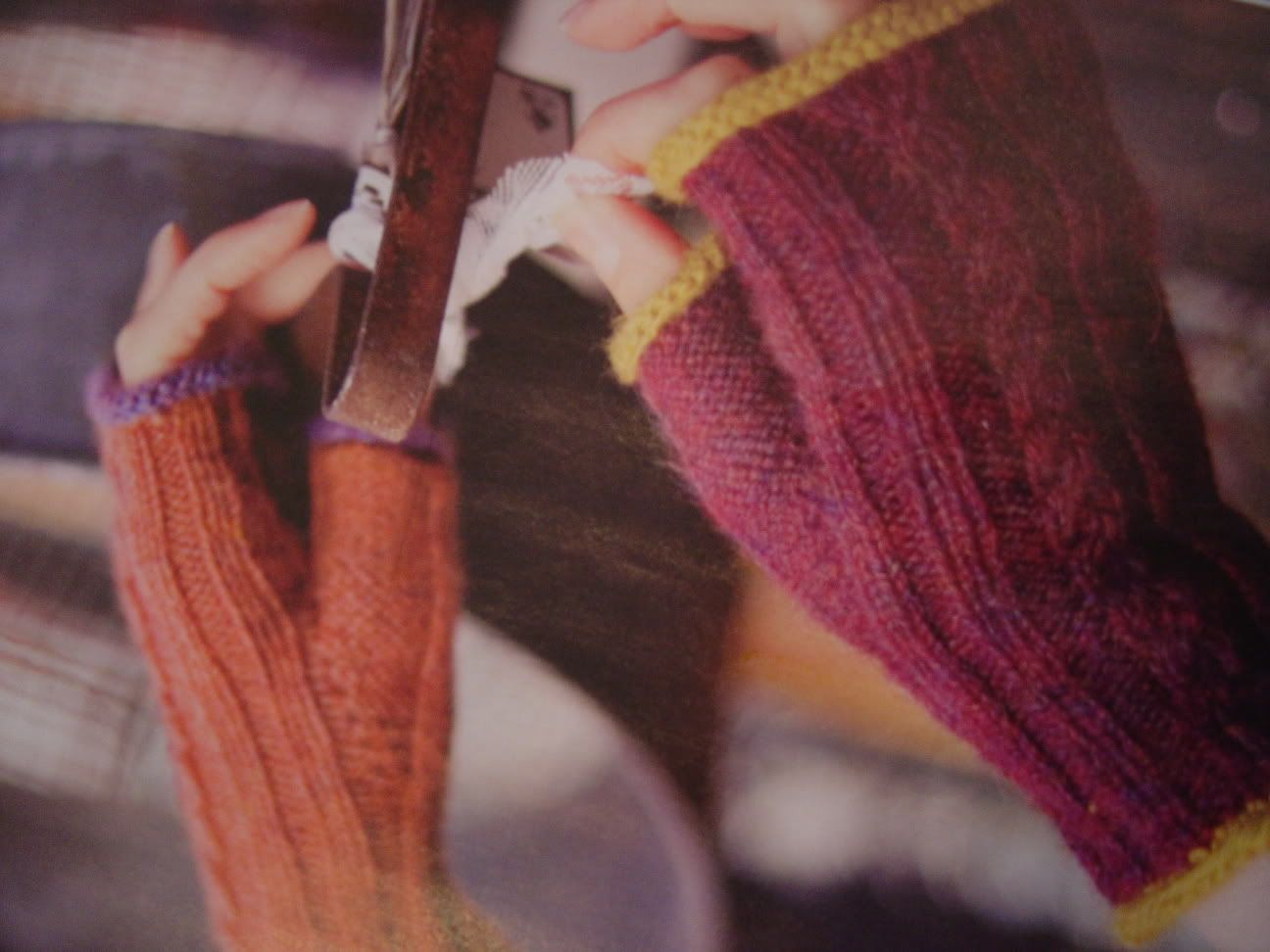 e will actually work (no, this is not the yarn from yesterday's math problem). And, Get This! It's the exact yarn called for in the pattern!! I had never even heard of Khroma before, just bought it because it was soft and pretty. Sweet! I love it when a plan comes together!
It's been raining like cats and dogs here for the last week or so... especially the last three days. I have even been able to dig out a couple of old knits to wear (wore my Essential Stripe yesterday). I figure at this rate I should get all my new warm wooly knits finished just in time for the sun to shine. Oh well, I'll be all set for next winter. I'm thinking Rogue and these hand warmers are gonna be great for football games next year, though. Gotta to watch D#2 flute with the band, doncha know. Football..... yeah, I guess that's going on too, but I'm there for the band, friends, and hot chocolate!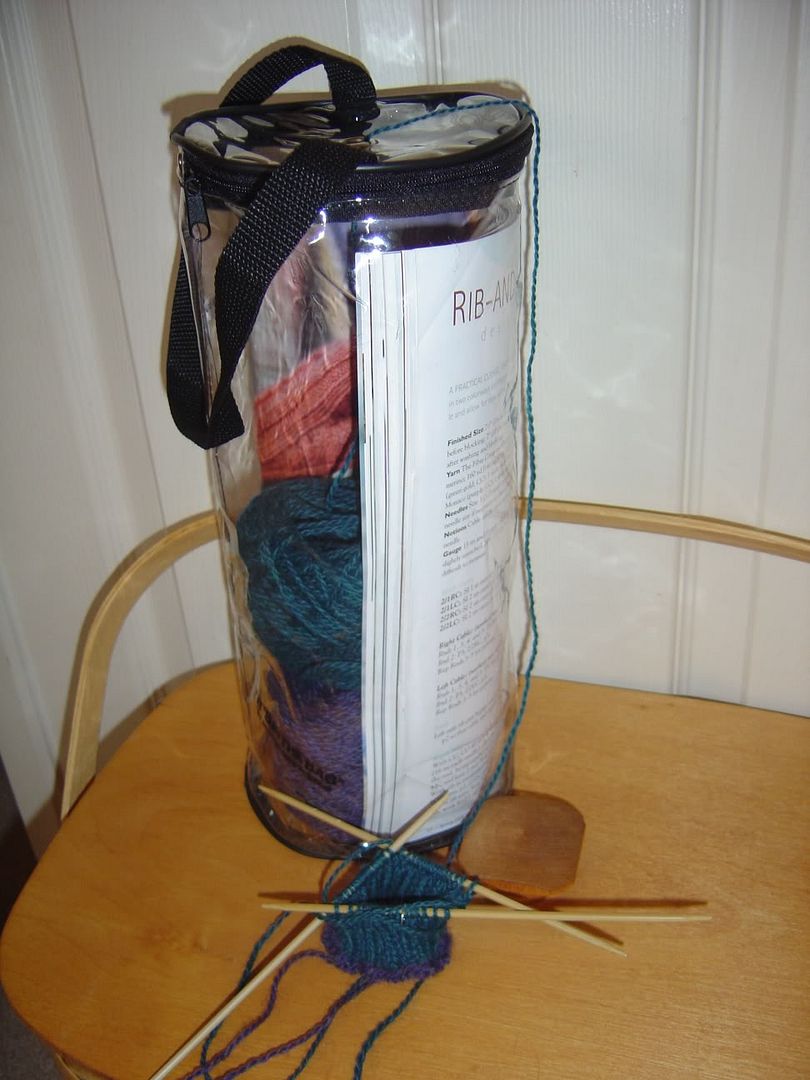 And, more coolness - check out my new yarn bag from
Patternworks
. It's big enough to hold the magazine, so I can see my pattern, and keep it and my yarn all safe and together - great for tossing in the car!
I'm loving these little projects - after a big knit.... although I do have that new sweater in mind. Maybe a few more quick knits first, though. I still have to finish my 2nd pair of Jaywalkers, and D#2 actually wants me to knit her socks - pink of course, with that pretty Lorna's Laces I bought last week. Then maybe another hat for the hubby with some Noro....., and more socks for me....
Oh yeah - I also bought some Black Purl Lorna's Laces, and some Claudia's Handpainted I haven't shown you yet.... more socks for me...
so many choices.... I love yarn