Pink, Tall, Not Too Fancy
D#2 has tough specifications. I've been wanting to knit her something for awhile, but wasn't sure what. Then I saw the Lorna's Laces Sherbet colorway and knew it would be perfect for socks. Actually, I was hoping to get off easy with footies - it's pretty much all she wears, but she surprised me and wanted tall socks.
So, we got out all the patterns and she basically wanted plain, tall socks. I added in the Dublin Bay pattern because I didn't want to be bored to tears, and so far she likes them.
See those little bunnies? Aren't they the cutest ugliest bunnies you've ever seen? The kids made them with their grandma one year for Easter. The girls were probably 4 and 5, and The Bud was probably 7. We have proudly displayed them every Easter since. I can't tell you how many times I've glued their ears back on - they're just made from cheap plaster of Paris stuff - but they're some of my most prized possessions! The kids love it when I bring them out every year.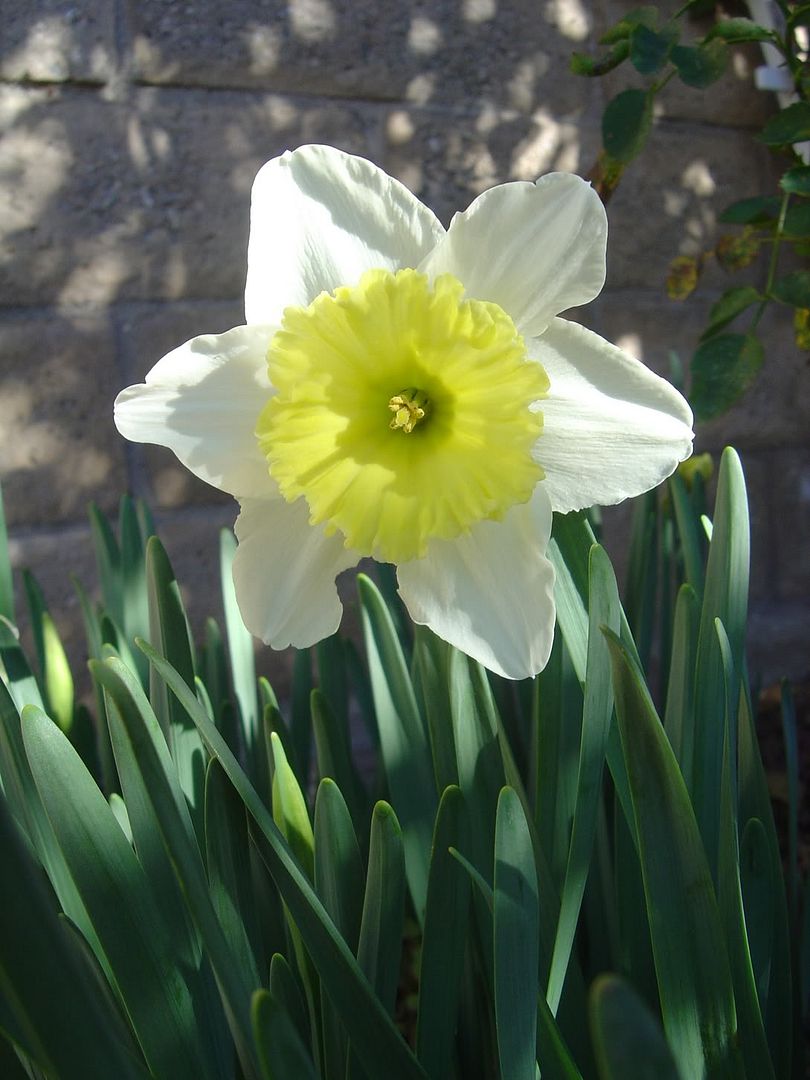 I have some fancier, pricer Easter things, and I'll show you some later this week, but those bunnies are my favorites! They reminded me this morning of the basics of Easter, how the Lord can take something ugly and unworthy, and keeps gluing the ears back on - me - and through the redemption I have through Christ, God only sees me as his beautiful prized possession. I am blessed, and I am redeemed!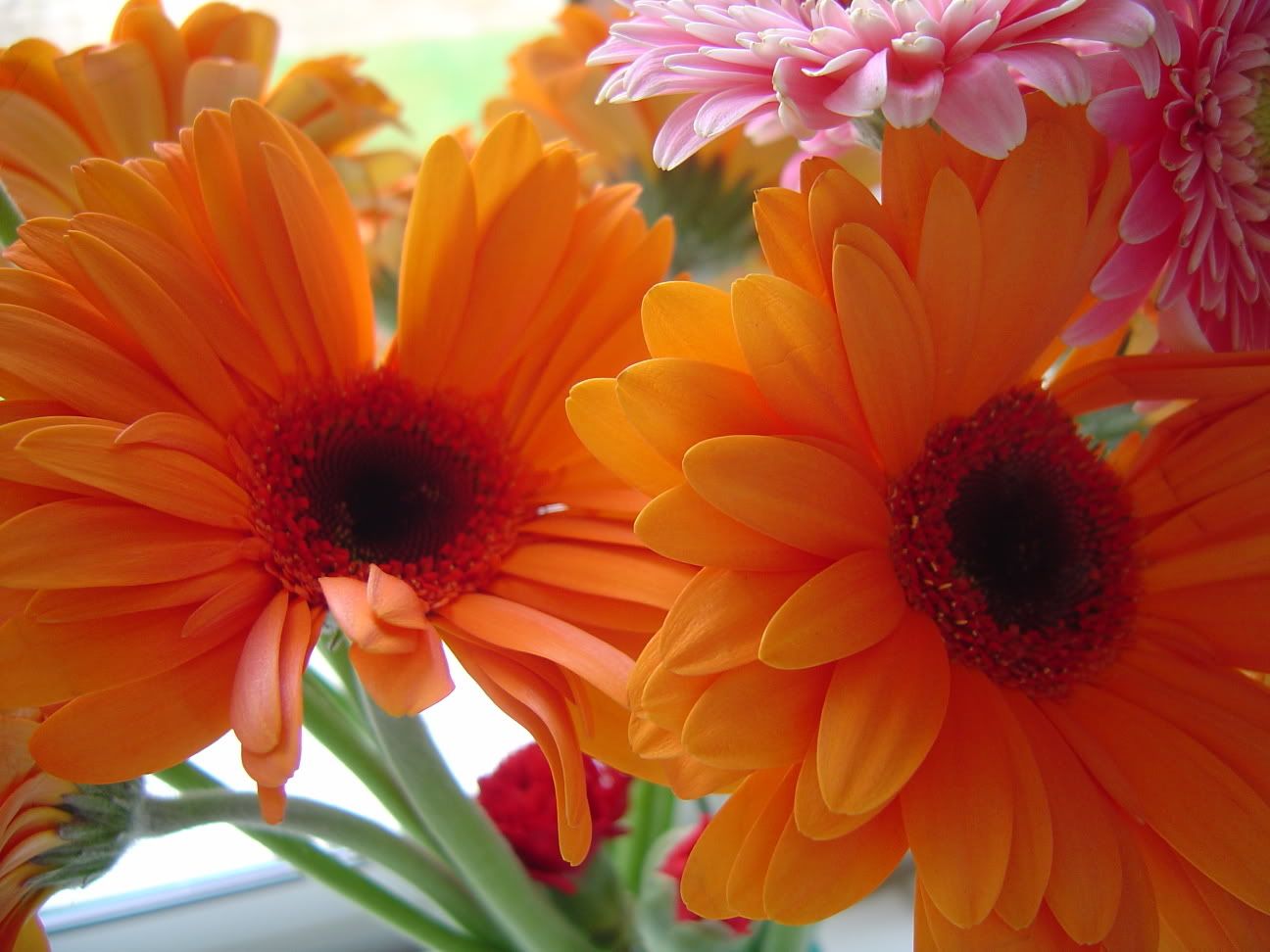 and... here are a few Project Spectrum flowers for you.... the daffodil from my yard, and my weekly Trader Joe flowers!