Entertain Me
Seriously friends - I am EXTREMELY bored, whiny, restless and needy today. Tomorrow's my day off. I want it to be today. I want to go knit - instead I need to work.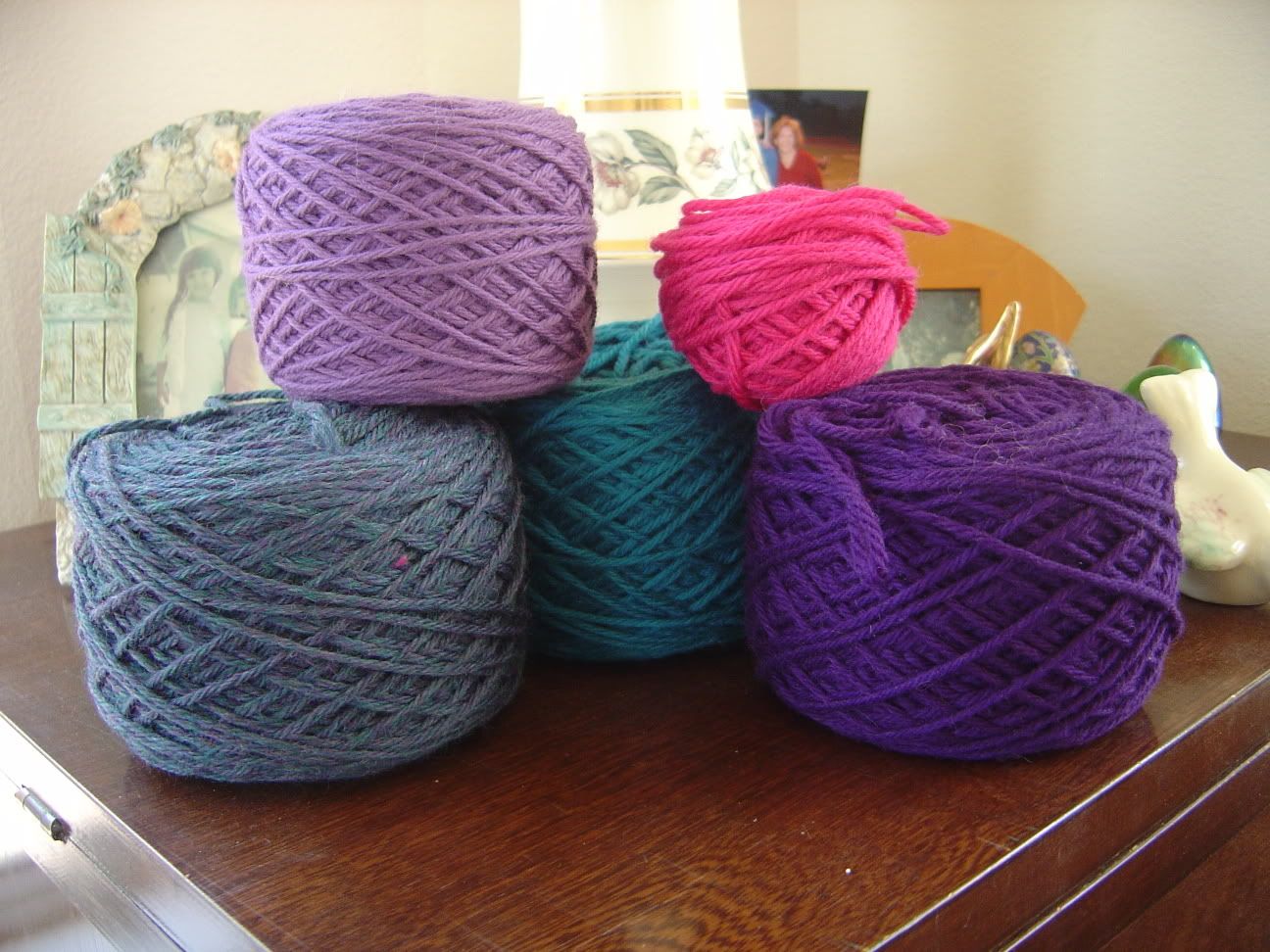 Wah, wah, wah. Did I mention I was bored?
So, here's my question to you.... what is your all time favorite yarn? For whatever reason - it doesn't mean it's the yarn you'd pick if you could only knit with one for the rest of you life - nothing that dramatic - just.... what's your gut-feeling favorite?
Mine is Cascade 220. Love it. Love the deep colors. Love how it knits up. Love the value. Love the vast numbers of colors in comes in.
There ya go - let's hear it. What is your favorite, and why?
Let the entertainment begin!