Court Jester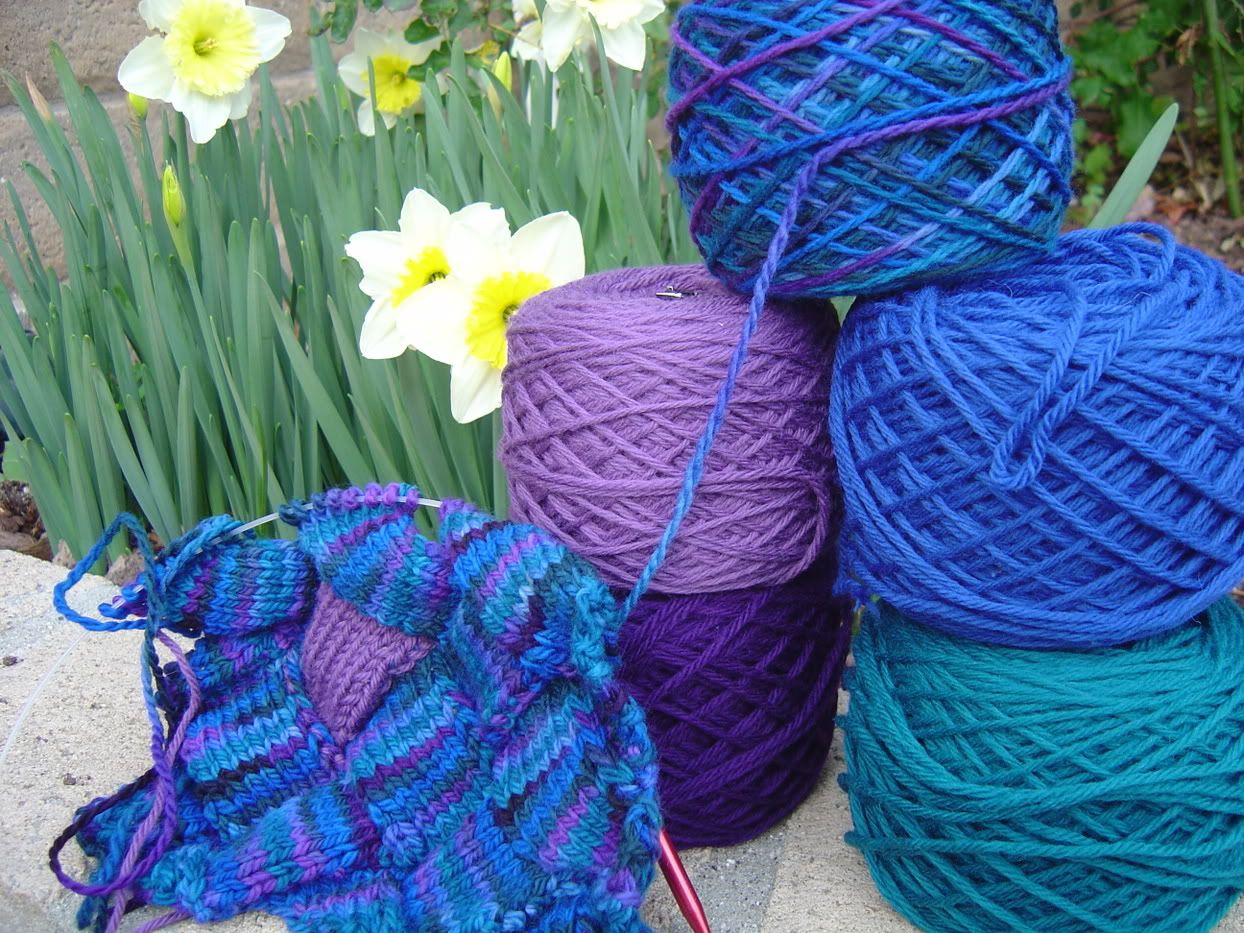 Here is the progress so far on my LadyE. Now, the text of the pattern describes this as a "stole," a combination of "rich, elegant colors and soft yet rustic hand - a garment that might be worn by a medieval lady..."
Yeah - well, mine is loud and fun - drama and jeweltone colors.... and I've decided mine would be worn by the Court Jester- but I love it! And, what could be more fitting, the name of this colorway is "Mr. Funny!"
This is fun, fun, fun to knit! I bought four colors of Cascade 220 that match perfectly to colors in the main body yarn - and it's kind of fun to try and decide where to put a block of solid color - I'm just randomly throwing them in there. I'm thinking when I'm done I'm gonna make fringe that incorporates all the colors...
I'm thinkin' I might need to learn to juggle...