It Really Is The Thought That Counts!
1. Put on the pink Valentine-y cardi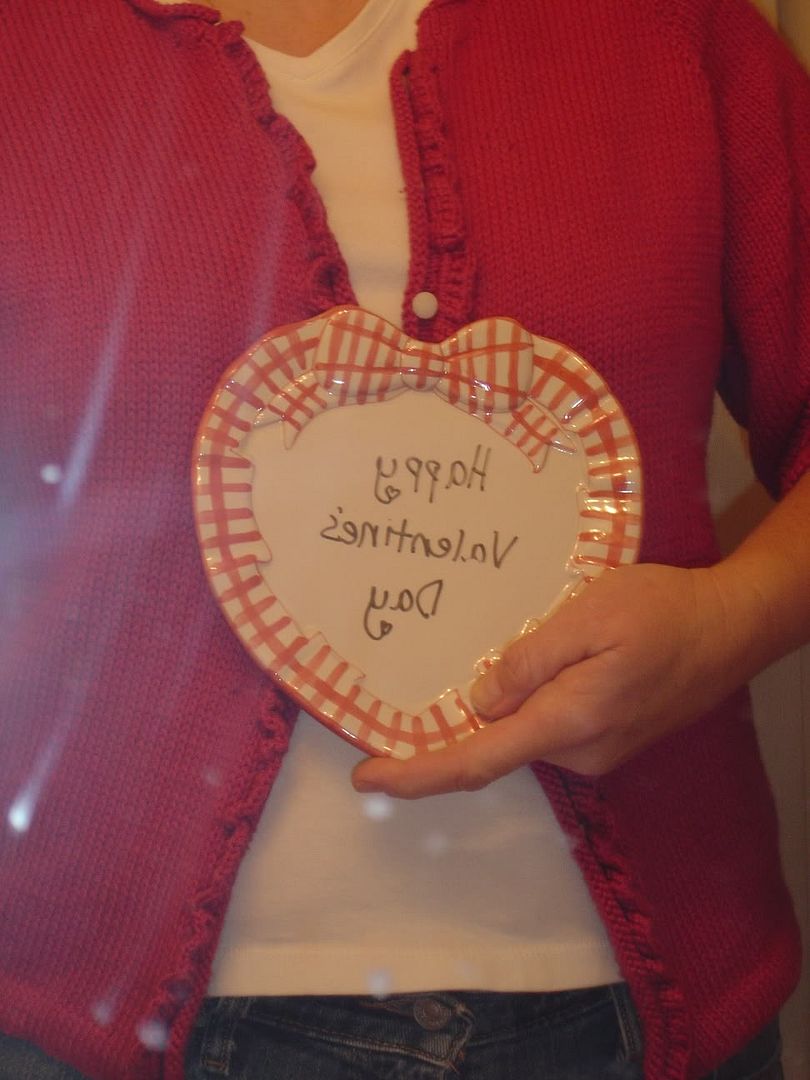 2. Write heartfelt sentiment on plate
3. Line up shot in bathroom mirror
4. Suck in gut and take picture
5. Realize you have to write backwards on the plate to make this work....
Can we all say it together - DORK!
Oh well. Happy Valentines Day from me to you.... hope yours is wonderful!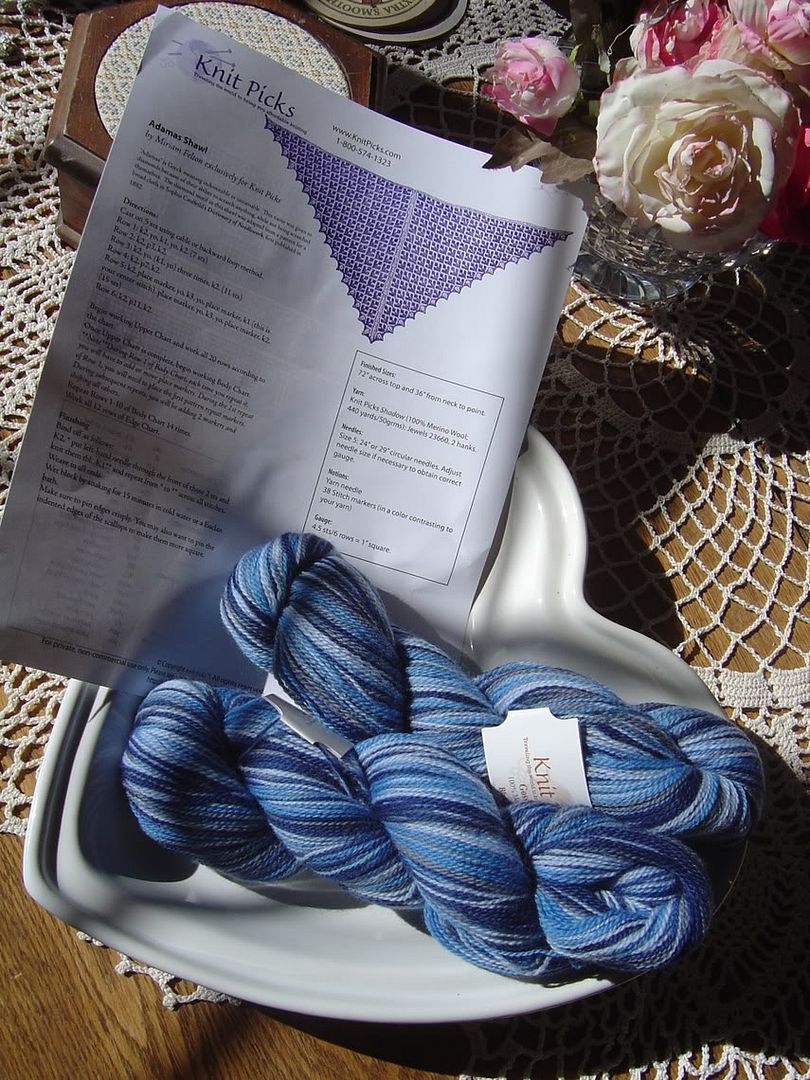 And, here's a little yarny goodness that came in the mail the other day. I mean, I had to buy it, Kaity didn't have enough for the free shipping. So, MORE lace weight (like I can even handle the lace weight I already own), and a pattern for it - some day.
And, yes, that's my
Marilyn's Not So Shrunken
cardigan I'm wearing. I still love this sweater, and wear it all the time!