It Has Its Perks
Say what you want about California - it does h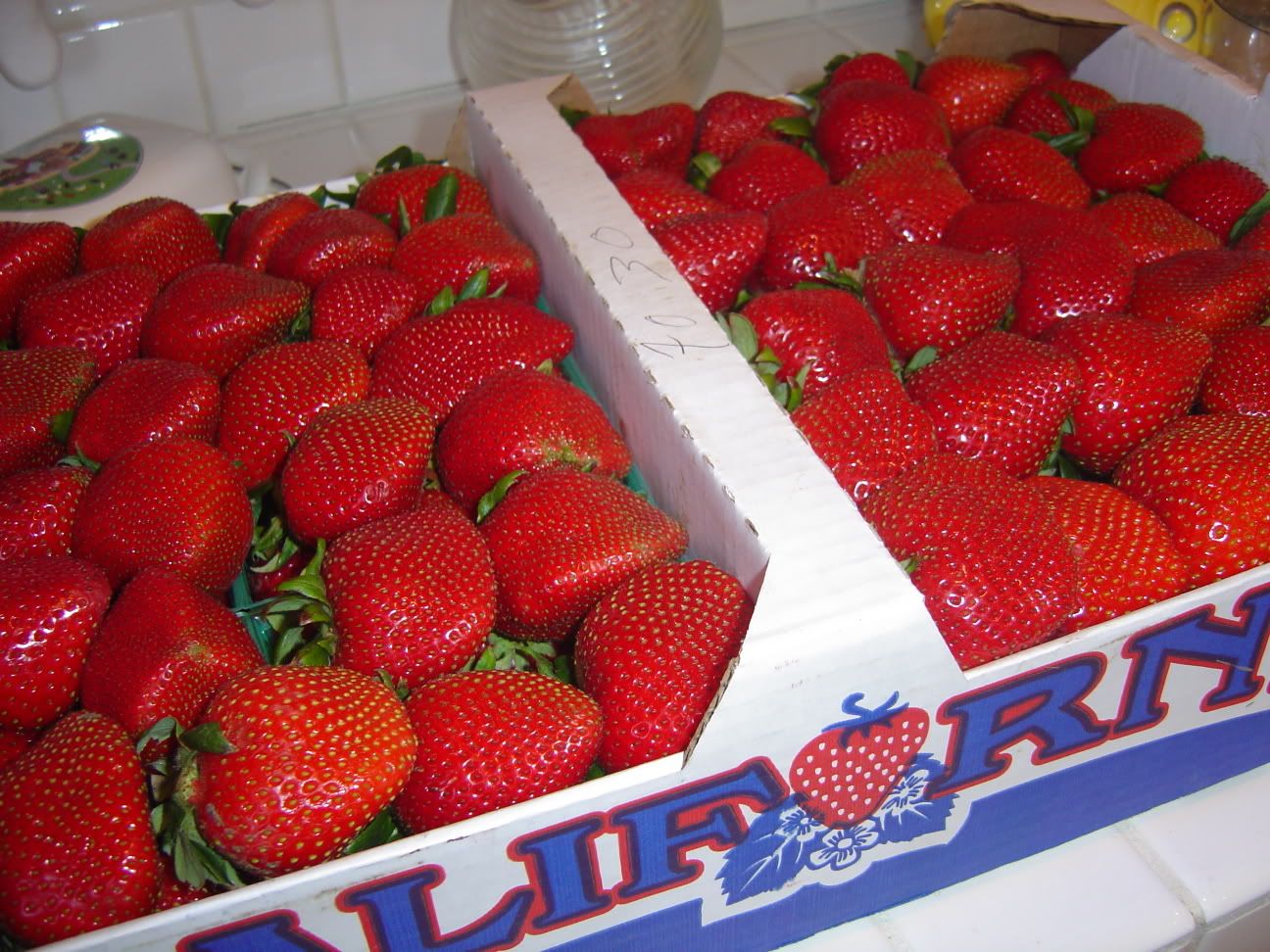 ave its perks. Like beautiful produce, all year round. I live and grew up in a more rural part of So Cal, around orchards and fields. Orchards of lemons, oranges and avocados; fields of celery, peppers, broccoli, lettuce, beans, and STRAWBERRIES! I don't even have to buy lemons or avocodos anymore, I have friends who ranch both. I'm spoiled and blessed.
My dad is famous for picking ANYTHING up off the side of the road, hitchhikers, tools, toolboxes, the girls have great sleeping bags (yes, we took them straight to the cleaners first), but esp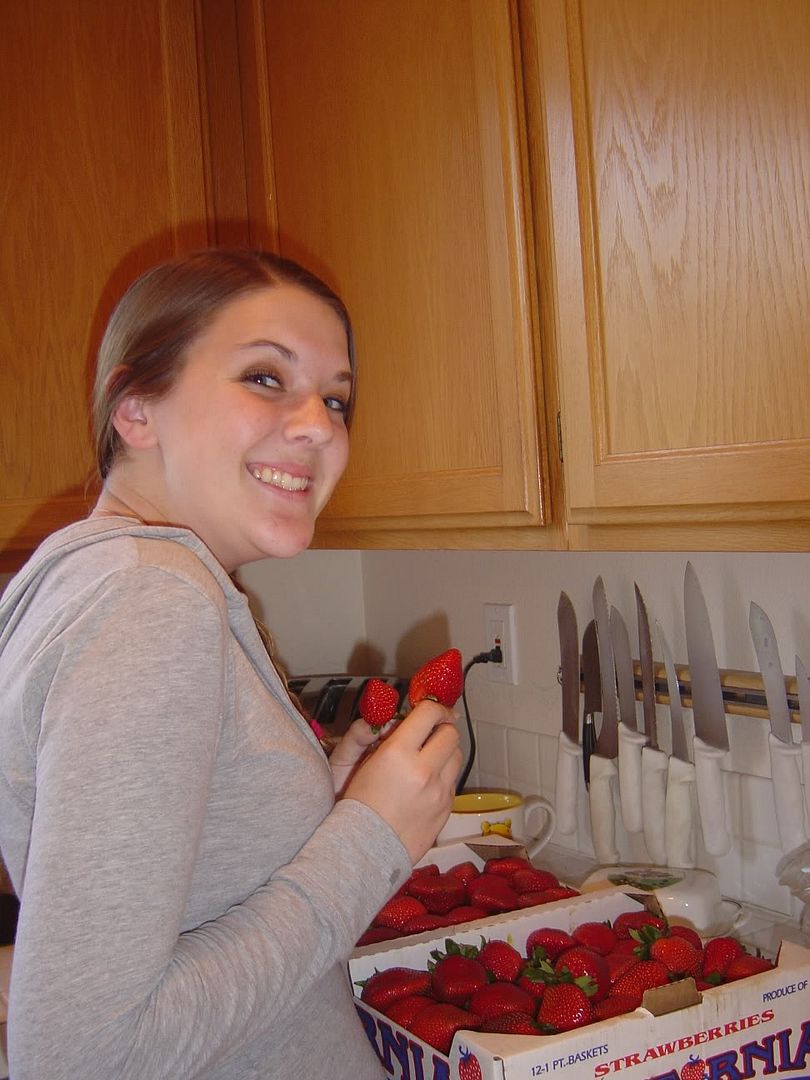 ecially produce. I remember when I was a kid eating what we now refer to as "roadkill produce." It'd be dinnertime and all of the sudden we'd be having broccoli, "your dad found it on the side of the road on his way home." Hey- the stuff just bounces out of trucks, it's still "perfectly good" - and free! We still talk about dad bring home assorted road kill vegetables.
Now, the hubby, people BRING him stuff. Yesterday a customer gave him a flat of beautiful strawberries! Daughter #2 is in heaven, they're her favorite! Mmm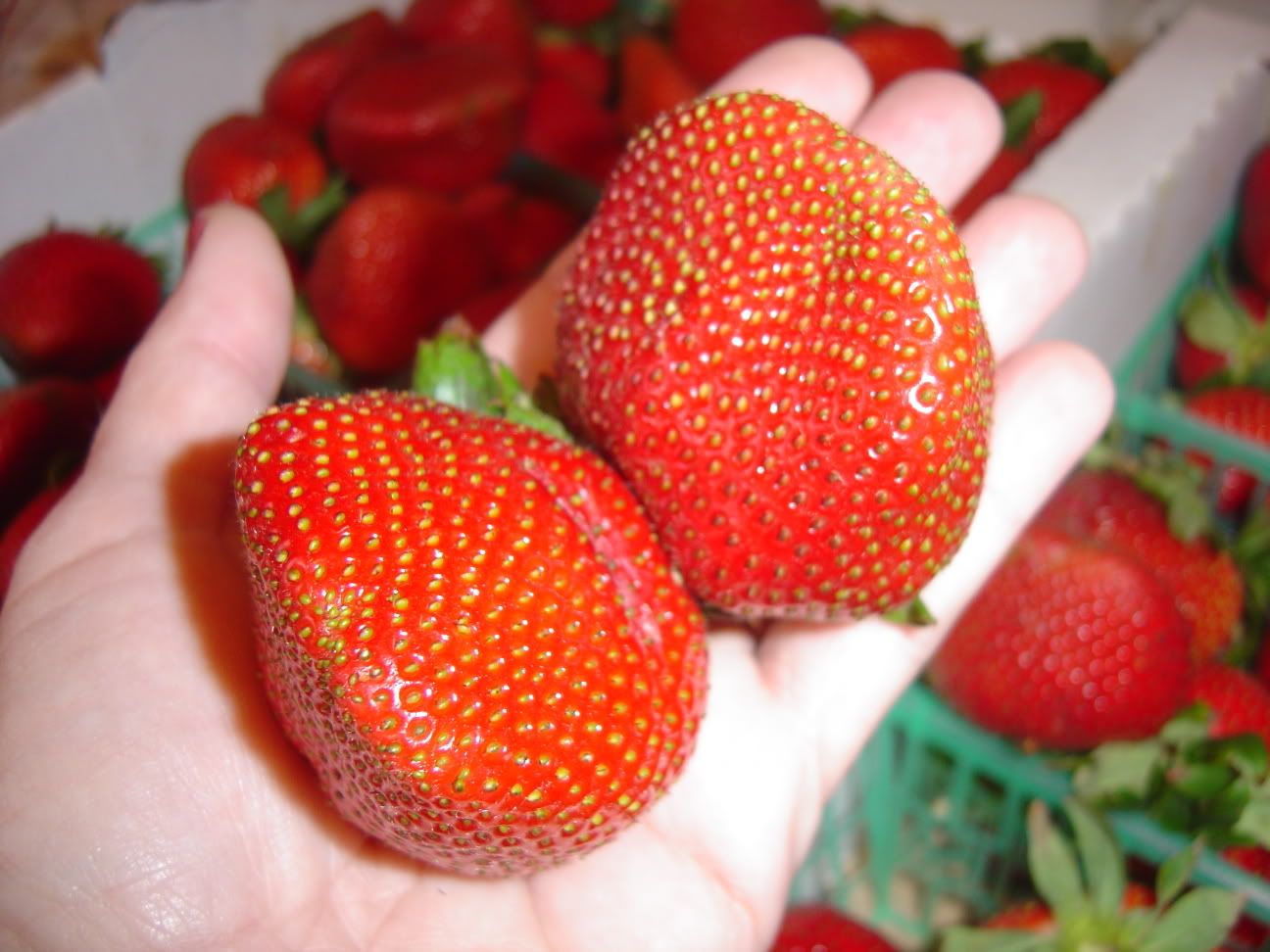 mm
Now, don't hate, at least I didn't post a picture of the lobsters another customer brought him yesterday! They were delicious, but lobsters aren't as photogenic.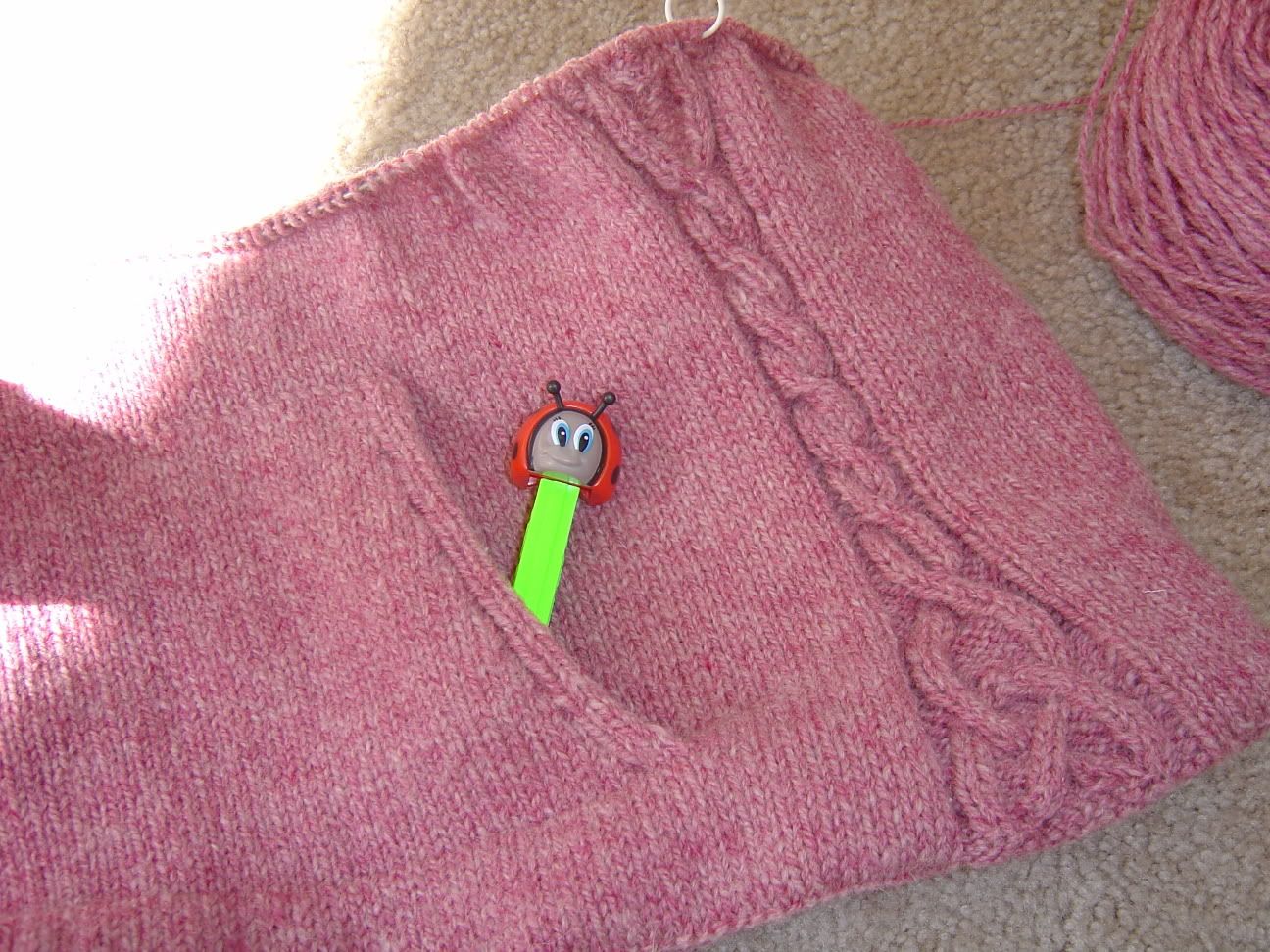 But, between eating awesome So Cal delicacies in the dead of winter, I have been getting some knitting done on Rogue. I finished the cool kangaroo pocket and have almost finished the cables on the sides. Next, onto the hood! Wish me luck! - so far so good. Still loving it.