Sweet Knittin' Skills
That's what I love about knitting - challenging myself and learning new stuff. Acquiring new sweet knitting skills.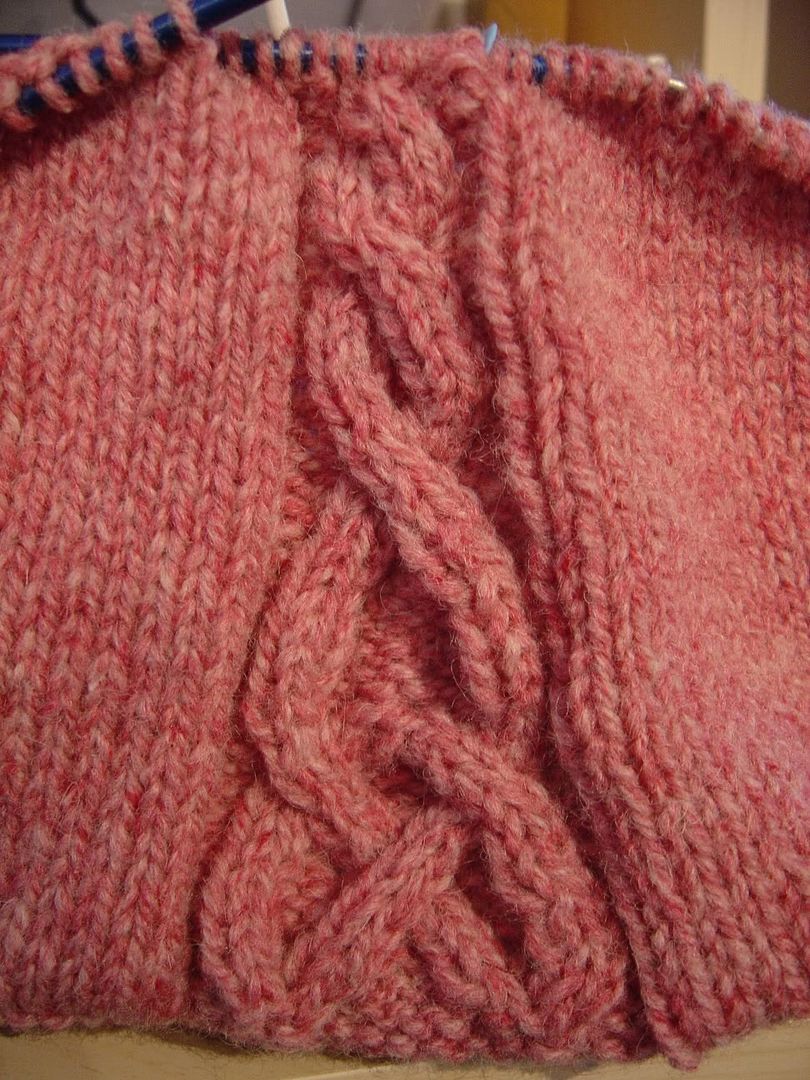 At first it starts out as simple as merely learning to knit, then purl.... then the fabu yarnover - which gives amazing results with very little effort, as long as you put them where they're supposed to be. (yeah, yeah, I know, it still took me three projects before I figured out I was doing them all wrong, but still a sweet skill).
Don't even get me going on learning me some sweet sock-knitting skills!
Sweet skills.
Now, before Rogue I had done a total of three cables in my whole life... on a purse. Next thing ya know.... I'm all uppity and casting on for Rogue.
But y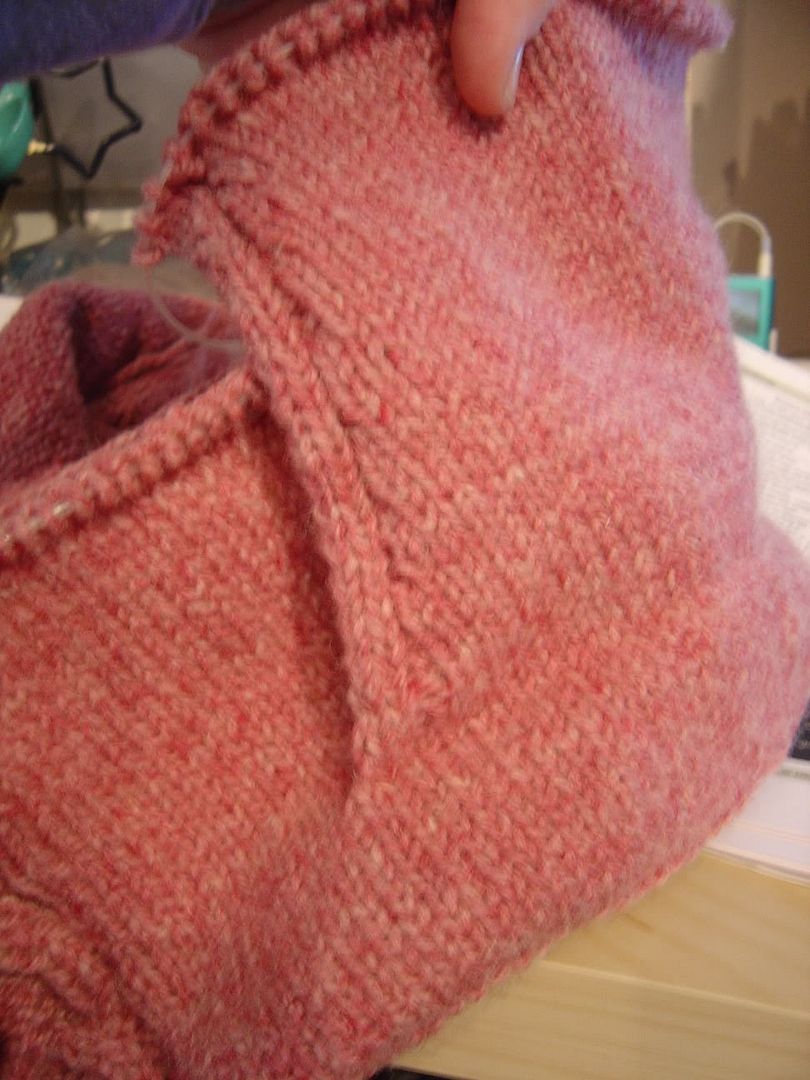 ou know what?, with a little bit of help and just reading the directions, cables appear! All twisty and what not.... I love this magic!
Heather
was talking the other day about how she is just ga-ga for bobbles.... for me, I am
all over
these cables. LOVE THEM!
And, almost as cool - check out the kangaroo pocket!! Follow those directions, and - Ta Da! Okay, so I haven't attached it to the body yet, but I have faith. It's an almost-pocket.
Gotta love well-written directions - so that even the most knitting challenged can create cables and kangaroo pockets. I am loving
The Girl From Auntie
. Now, she's got some sweet knittin' skills.