Pigs Flew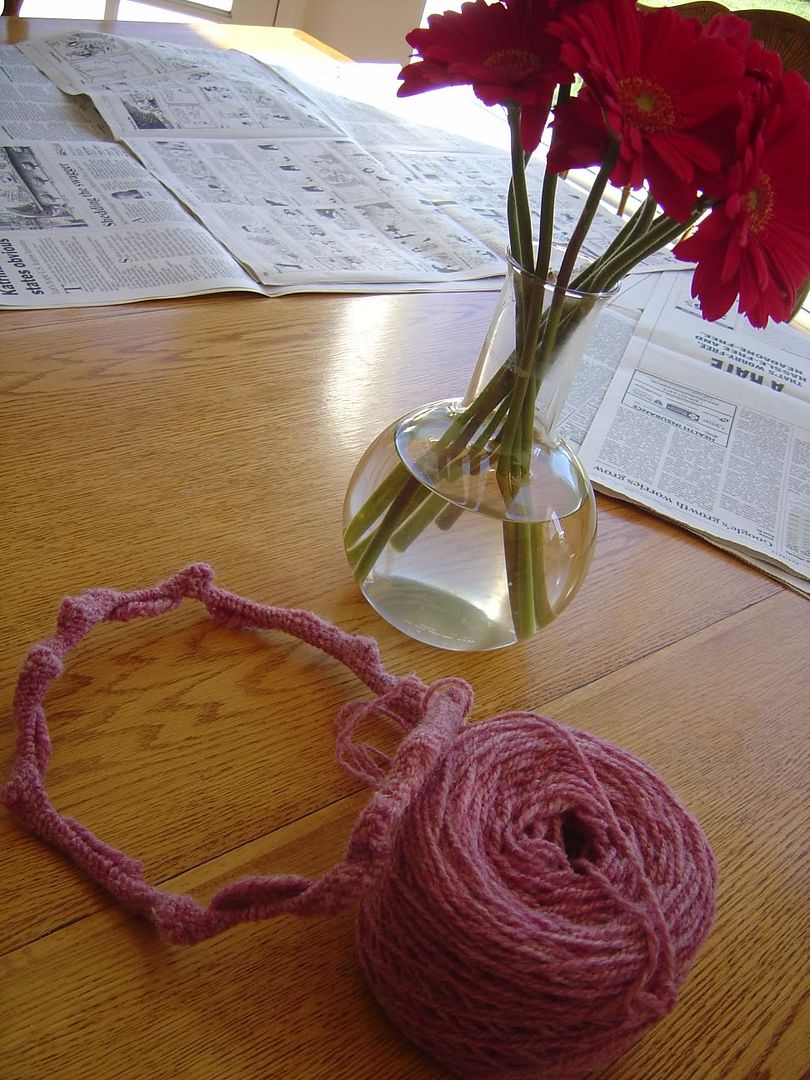 Who saw it yesterday. Come on, it was all over the place at my house, pigs flying, rumors of hell freezing over, "dogs and cats, living together" (ala Bill Murray) - I've gone and done it - I cast on for Rogue last night, just tossing an unfinished Spring Fling aside, totally messed with my own time-space continuum and, strangly, it doesn't even bother me as much as I thought it would.
Really, you had to see it coming... I mean, with my latest yarn purchases, and the fact that I now actually have a stash - meager at best, but a still a stash. My knit world is all topsy turvy.
I think I'm just developing into what happens to most knitters - I'm just a bit slower and more stubborn (go figure). I now have FOUR, count 'em, FOUR, projects on the needles. My Jaywalker socks, my Flowerbasket Shawl, Spring Fling, and, now, Rogue. I mean really, what's next - the little WIP list on my side bar?! I have totally stuck a toe into the Dark Side - and I'm kind of liking it.
I feel a little light-headed.
Of course, I asked Kaity what she thought about me starting Rogue and setting Spring Fling aside - I don't know, I guess I just needed someone to say it was okay..... yeah right - I know where to go to get the answer I want, don't I? I ask the girl who probably cast on six different things in the last two days while she was home sick..... not exactly good accountability there.
Well - be on the lookout for the stray flying pig. I've done it now, and who knows what I'll do next.... you can all say "I told you so" now. I deserve it, all my one-project-gal boasting, come on, give me your best shot.
PS - this weekend I will be
updating Count Your Socks - I'll be checking all your blogs for updated sock counting buttons and posting Monday on our progress.