Pink and Spicy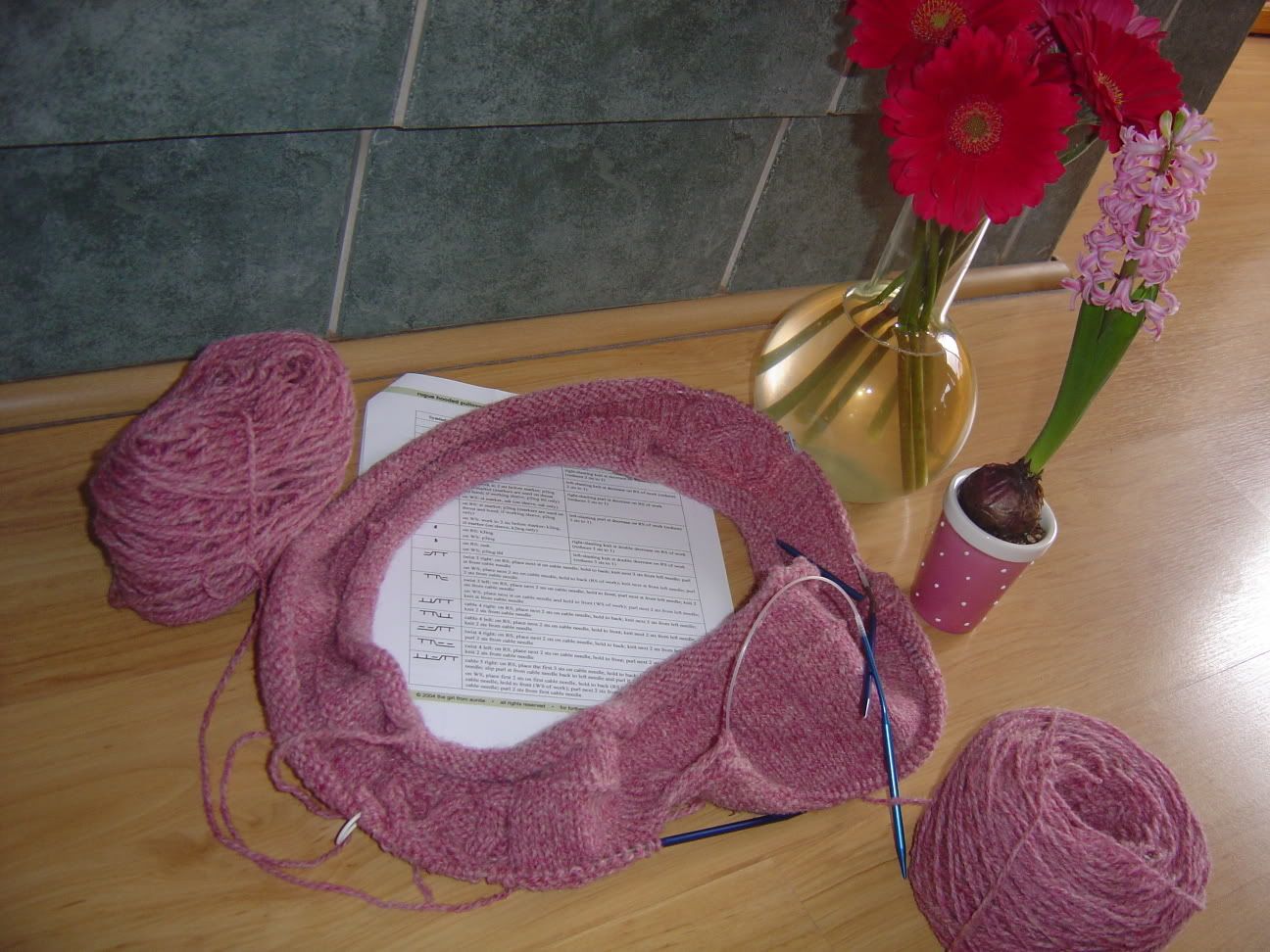 Oh yeah - extra hot Tabasco Pink and Spicy! Check it out.... two balls of yarn and two sets of needles all going at the same time.... and better yet, not tangled and going like they're supposed to!
This Rogue is FUN! I can hardly keep my hands off it. I'm doing it - and I'm doing it right. I am so spicy I can hardly stand myself. (about now my mom would say "don't break your arm patting yourself on the back").
But, I mean, really. I've started my cables, AND started knitting the kangaroo pocket, and it's all working just like it's supposed to. Blind faith, baby. Just follow the directions - you don't have to understand it. I had a couple panic moments that I had to have Kaity talk me through.... but other than that, if you just keep following the pattern, it all starts to make sense - cables appear, and you actually can see how this pocket is going to actually becom
e a pocket! Fun, I tell ya, fun, fun, fun.
So, check out my cool "Twisty Cables and Shit" - as
Heather
calls it. (sorry again mom, but I was quoting Heather, who I love and admire, so I had to use the S-word). How cool is that!?
I mean, come one.... it may be a very small start at twisty cables, but they impress me, and, more importantly.... They.Look.Like.The.Picture!!! Come on everybody - happy dance with me!

And as Lolly pointed out, it's Pink, for
Project
Spectrum
- so, of course, I had to join! Thanks Lolly!
Check back in Monday, for more exciting cabley action and an update on Count Your Socks!