My Knitting Spot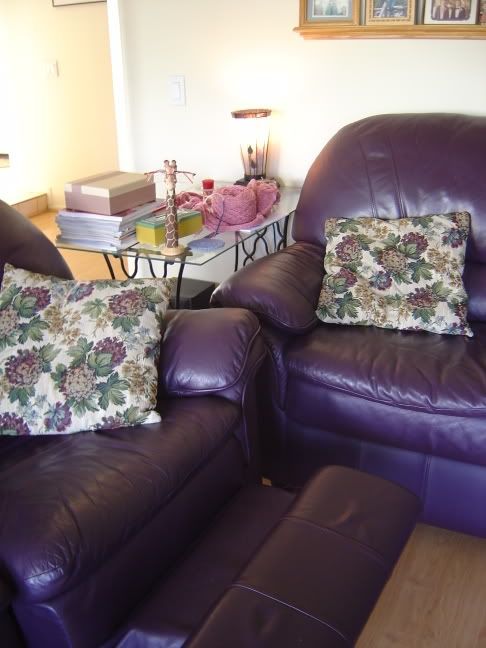 I was tagged by
Ariane
, to show my knitting spot. So, here it is! I sure wish I spent more time here than I do, but it's my spot. I sit in that corner of the loveseat facing you... and use the foot rest from the other couch, since the loveseat doesn't have one.
My little table the hubby made me from an old sewing machine stand is next to me, with all my necessities. There's Melman, my glasses holder, my little box of knitting supplies, my stack of magazines (knitting, and InStyle), the little crocheted coaster that Kaity made me (usually has my Diet Coke perched there), some candles, and my pretty, but wimpy lamp.
The lighting is not great in this corner, but it's okay (I get up and run to the kitchen table if I need "really good" light) - but it's my corner, the couch is comfy, I can see the TV and the rest of the family from here, it's close to the fireplace, and it's where I get most of my knitting done.
I have really enjoyed seeing other people's knitting spots, so I'm tagging:
Jeanie
Kirsten
Sonya
Chris
Chris
,
and
Jill
- you don't have to play if you don't want to, but seriously, inquiring minds want to know - ok, maybe I'm just nosy....