slow and steady.....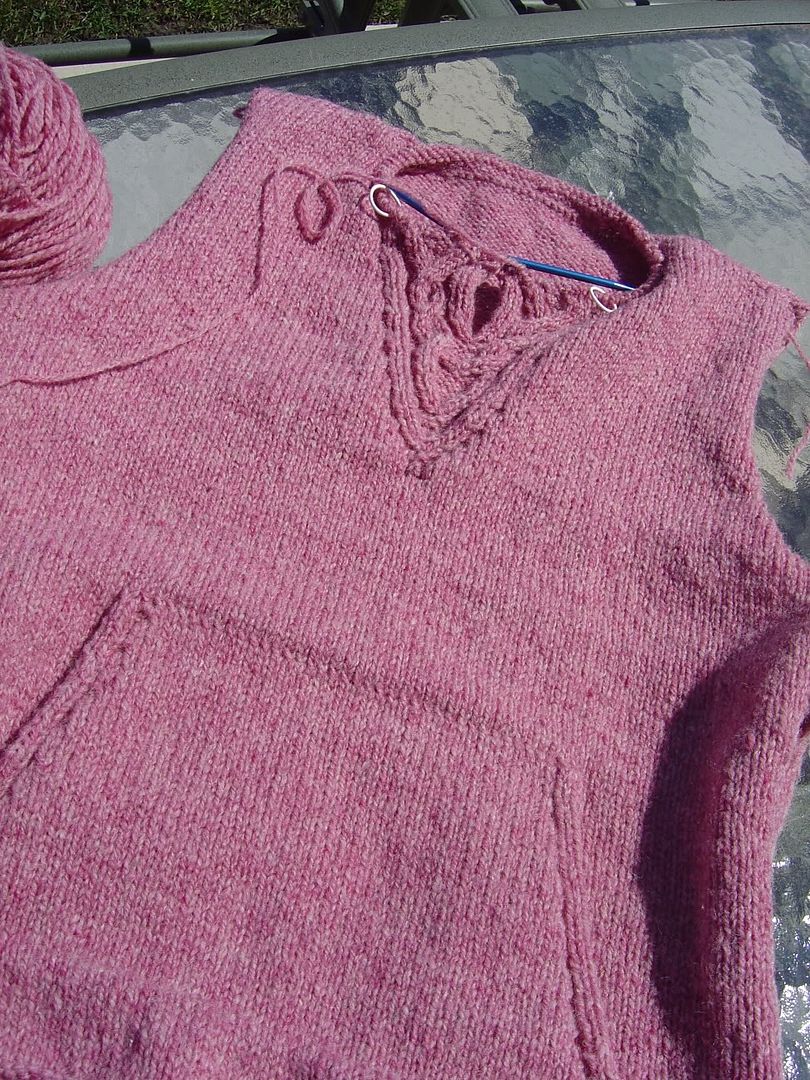 Progress on Rogue continues....
This is SO FUN to knit, still!! The stockinette never gets boring because it is always broken up by cables.... on the body, and now the hood, which I've just started, and the sleeves. I think when I get to the sleeves, I'll do them two-at-a-time.... if anything is going to bore me, it'll be the sleeves - they take forever.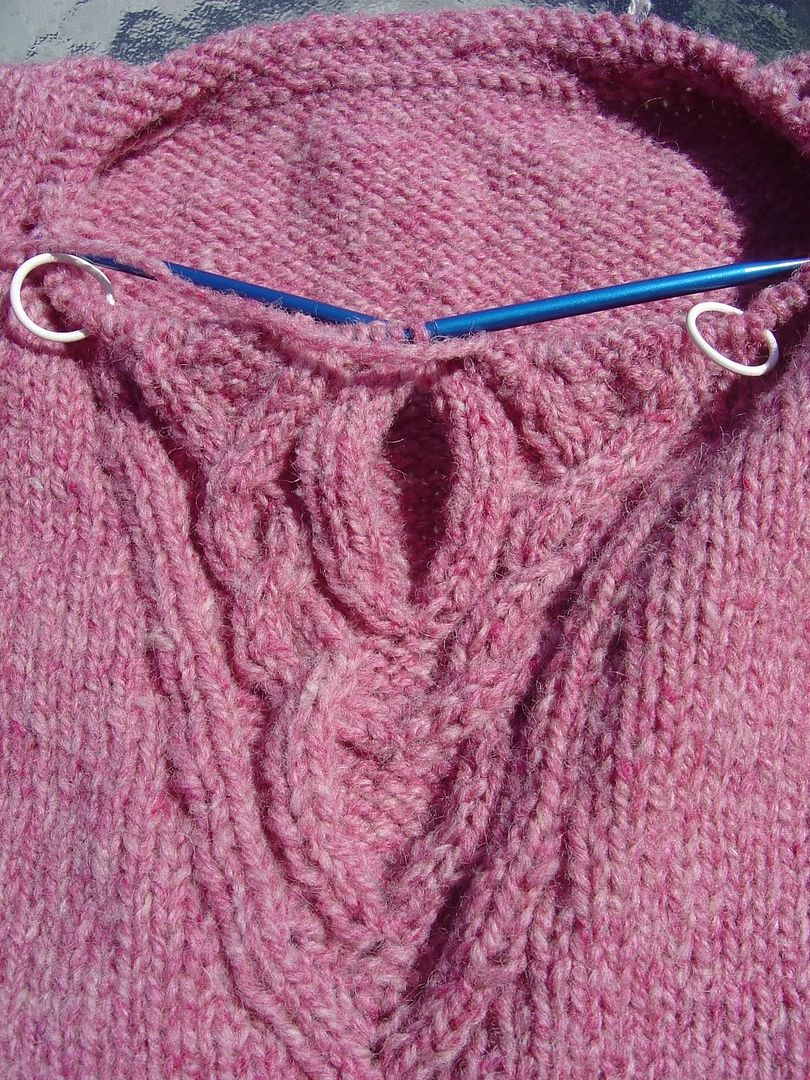 Good news - I've tried it on, now that it's "put together" and it fits! Whew.... always my biggest worry!
But, so far so good..... pretty boring for blogging though..... I promise to pick a quick project for ya'll before I get back into something big and blog-boring again.
I'm wondering if I'd look as cute in a vest as
Lynne
.... check her out!! And, vest = no sleeves!!! Perfection!!