Baseballs, Bands, and Cosmic Bowling
Throw in shopping for a new dryer, and that's the hodgepodge of my weekend. Although, right after this I hope to sit down with my knitting for a bit.
First the baseballs - and it's not a good thing... We live right next to the park, and during softball season they come over the wall, constantly. Onto our roof (broken tiles), through our windows (three times), denting our cars (twice).... I just keep calling up the City and sending them bills. NOT FUN!!! They pay up, however they don't to through the headaches, or call the repairmen, or sweep up the glass. This time I got a little more adamant.... CHANGE the orientation of the backstop!!!!! PLEASE!!! It's really getting old. They say you can't fight City Hall.... well, things are about to get serious.
Bands - Well, it's the May Festival this weekend, which means we go watch Lil flute in the parade, and then the girls go downtown and try to win goldfish (which will die by next week... but we have to go through it EVERY year), ride all those scary "oh-so-safe-I'm sure" carnival rides, eat fair food 'til they burst, and play Bingo with all the oldsters, until their money runs out. They love Bingo the most. Of course, half the fun is using those cool "dotter things" to mark your card, and your friend, and your sister....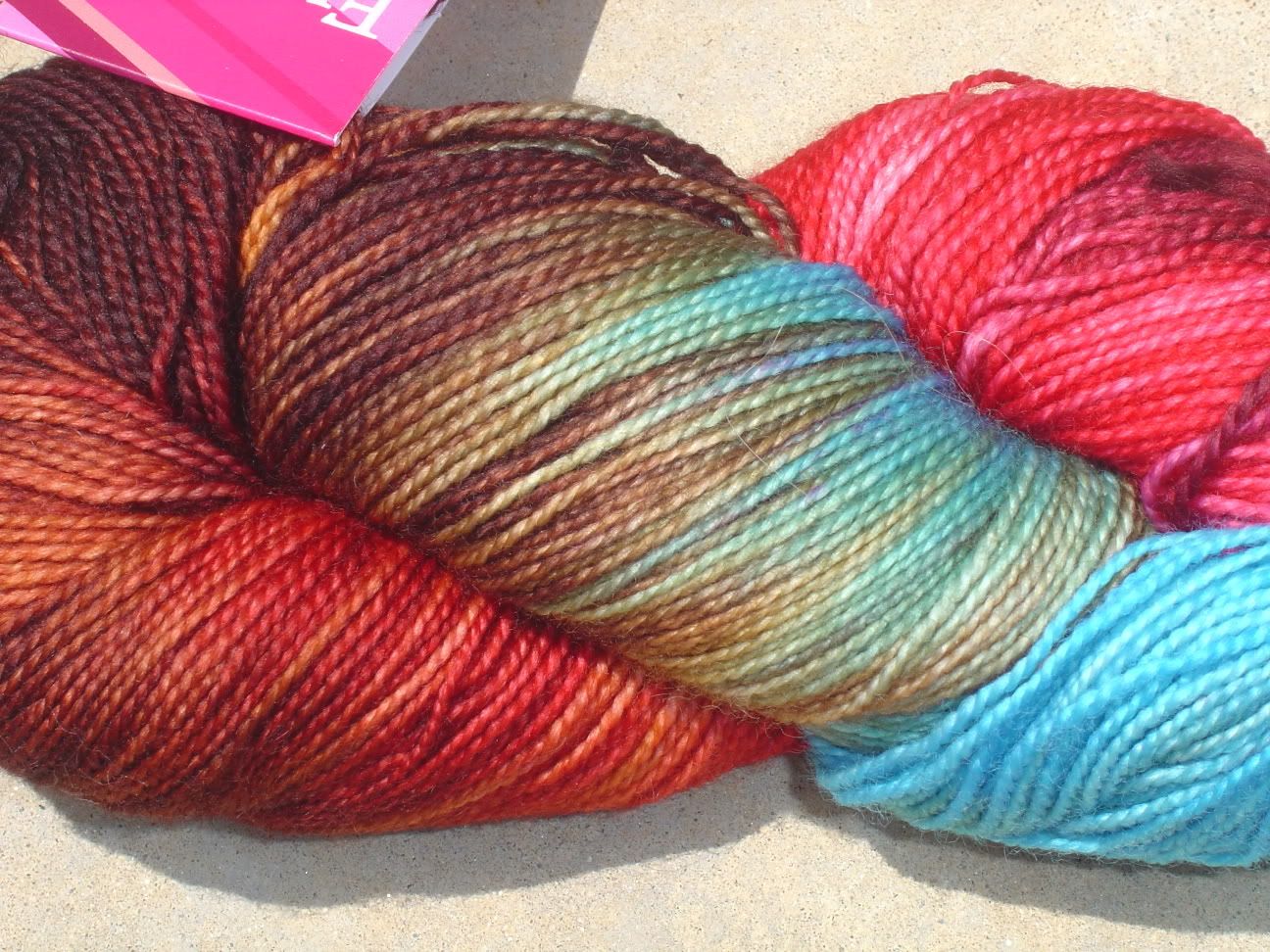 Cosmic Bowling? The hubby and I are going out to dinner with a bunch of friends and then Cosmic Bowling. Do they do this where you live? It's 10 PM to 1 AM, they turn off all the lights, then turn on black lights, strobe lights, light up the disco ball, and crank the tunes! We bowl
maybe
once or twice a year, and are lucky to break 100 - but, Cosmic Bowling is the BEST!
The dryer.... oy, ours has been trying to crap out on us for about four months... and I just keep limping it along. Well, the morning it was NO GO - at all.... I hate spending money on stuff like boring dryers. But, I guess I can't complain, the one that died was easily 25 years old and a hand me down from his parents. Just think of all the yarn that could have bought, though...
Like this new Yarntopia colorway I just received! Fleece Artist, very nice. Now I've gotta pick a pattern for the
knit-a-long
!
There ya go.... now you're all caught up. That's all I've got for ya for now... Go play, it's the weekend.
The new dryer's whirring away nicely, chores are done, and Kaity should be home anytime now, covered in Bingo dots....
TIME TO KNIT!