Black Purl and Killer Shoes
Actually, they're "glass slippers" for Lil's prom this weekend. As the self-described "princess" of the family - these were just too perfect to pass up. They will look smashing with her beautiful ice-blue Cinderella dress - I'll get pics. Lots of pics. Kaity too - her dress is so perfect for her - well, you'll see. My daughters, they're beauties... (spoken as a true mom)
But, as I'm sure you can tell, the first thing I thought of when I saw these shoes were "they'd be perfect for sock pictures!!" No, I'll never wear them like this, but they do show off a black purl nicely, don't they?
I.love.these.socks...
Sorry for the not-so-great picture. I was bent over, taking a picture of my own feet, upside down, blood rushing to my head... it's amazing how hard that actually is! Look at my little toes gripping!!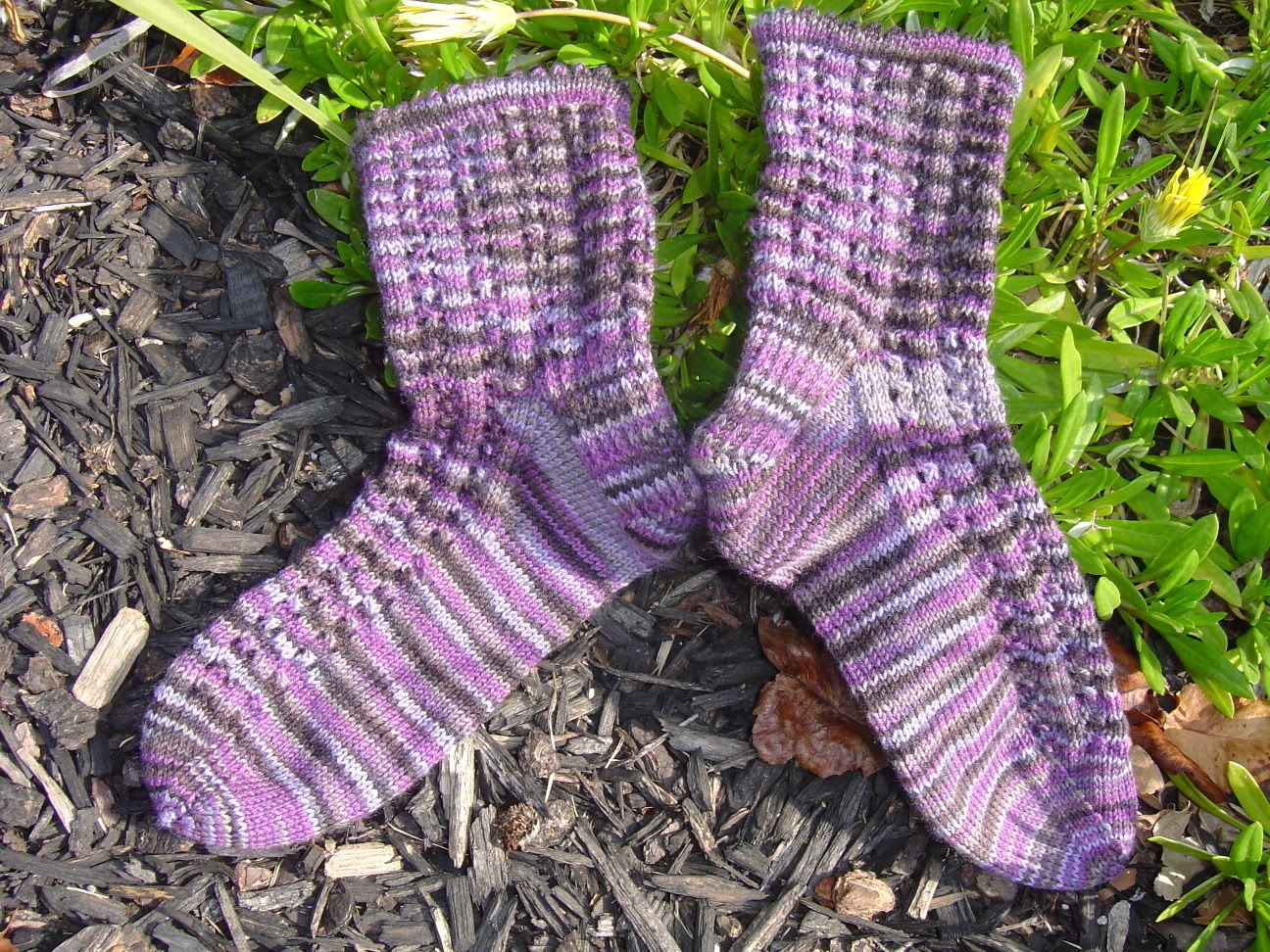 Specs:
Pattern
: Simply Lovely Lace Socks, Spring 2006 IK
Yarn
: Lorna's Laces, Black Purl colorway. I used just
barely
over one skein
Needles
: size 2 Crystal Palace DPNs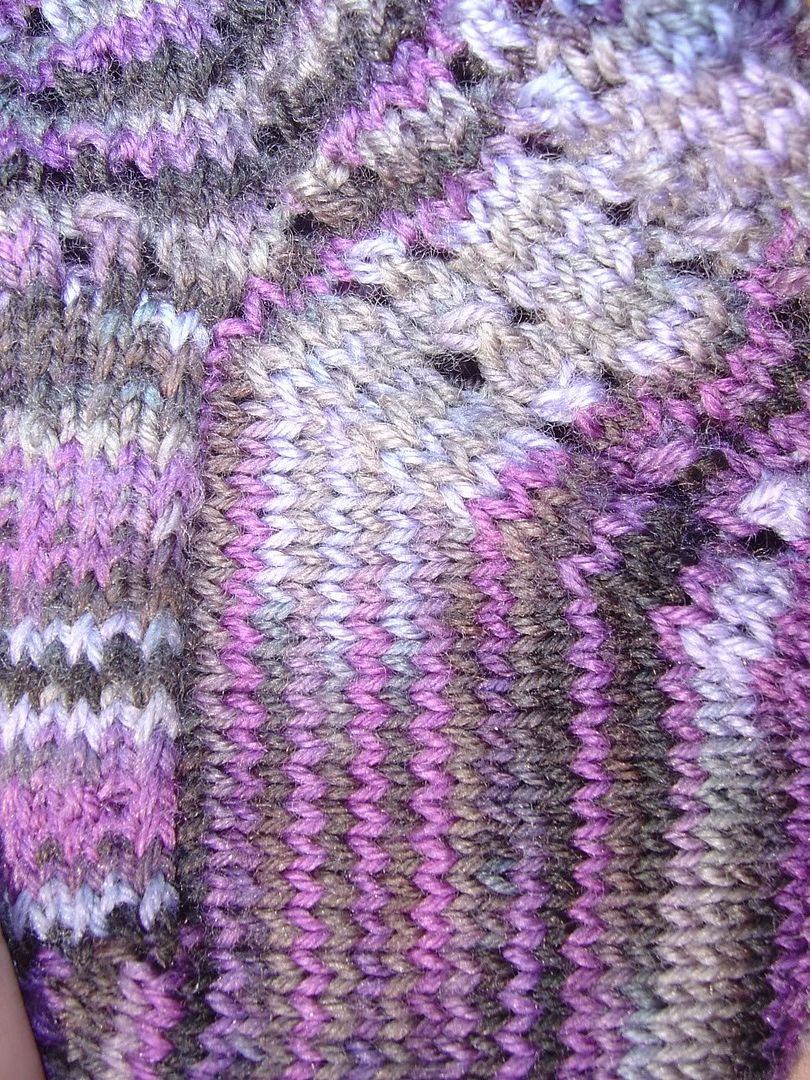 Comments
: I did the cast on for 60 stitches, and did the Picot cuff - which I must say - I LOVE!!! I'll be using this a lot. Very cute, very easy.
Also, I did NOT knit through the back loops, as it says to in the pattern. Why - because I didn't want to, that's why... I tried it for awhile, hated it, didn't want to be stressed while knitting... and so, there. I just didn't. So, my socks don't have those twisted stitches, but hey - it saved my sanity and I still think they're "Simply Lovely."
And, here ya go... just because she's cute- Carmie-in-a-box.