How seriously gorgeous is this picture?! Can you believe how great this Claudia's Handpainted matches my new cashmere hoodie? This is the beginnings of a G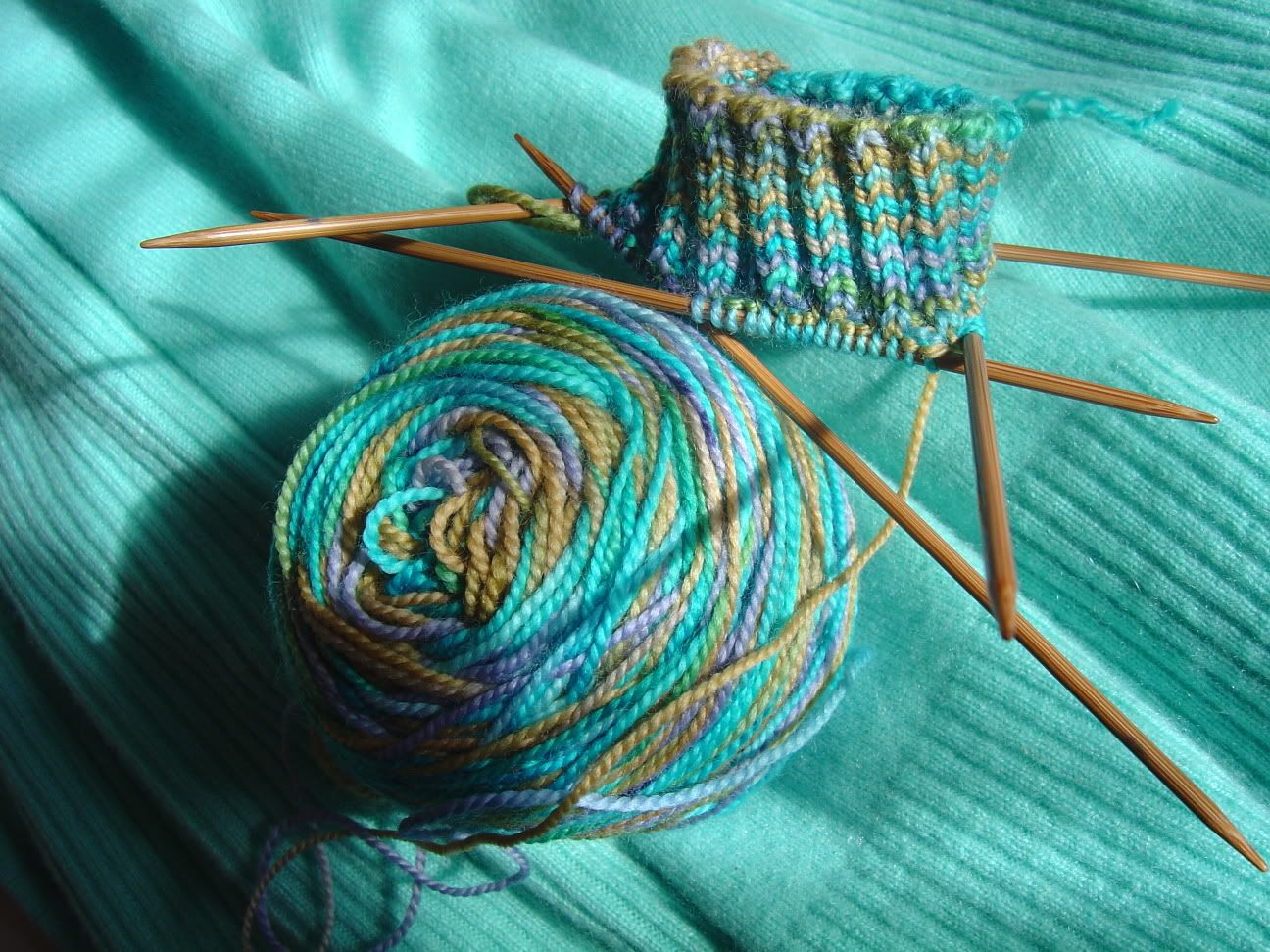 REAT summer evening outfit, maybe some white slacks....
It'd take just the right shoes, though, so you actually see and appreciate the socks..... maybe Lil's new Killer shoes.
Mmmmm, the colorway is Turquoise Jeans. How Southwest Chic. I'm thinking I may need some turquoise jewelry too...
My Grandpa Del used to bribe me with the promise of a turquoise ring, if I'd just stop biting my nails. Every time I saw him.
I bit my nails H-O-R-R-I-B-L-Y when I was a kid. BAD..... I stopped when I met the hubby. He also bribed me (and, no Mom, I'm still not gonna say with what).... let's just say it was a win-win situation.
Grandpa Del died about a year or two before I met the hubby. They would have liked each other, I think.
I'd like to have been able to show him I finally quit biting my nails. He'd have liked that, too.