The 9th Month
I just want this shawl to be done.
It's not because I'm tired of knitting it - I'm still really enjoying it, but I'm ready for it to be over. Move on.
I want to block it and see how big it gets. I want to wear it. I want to drape it around the house and pat myself on the back everytime I look at it because it's going to be so gorgeous (modest, eh?). I'm itching for quickie - like socks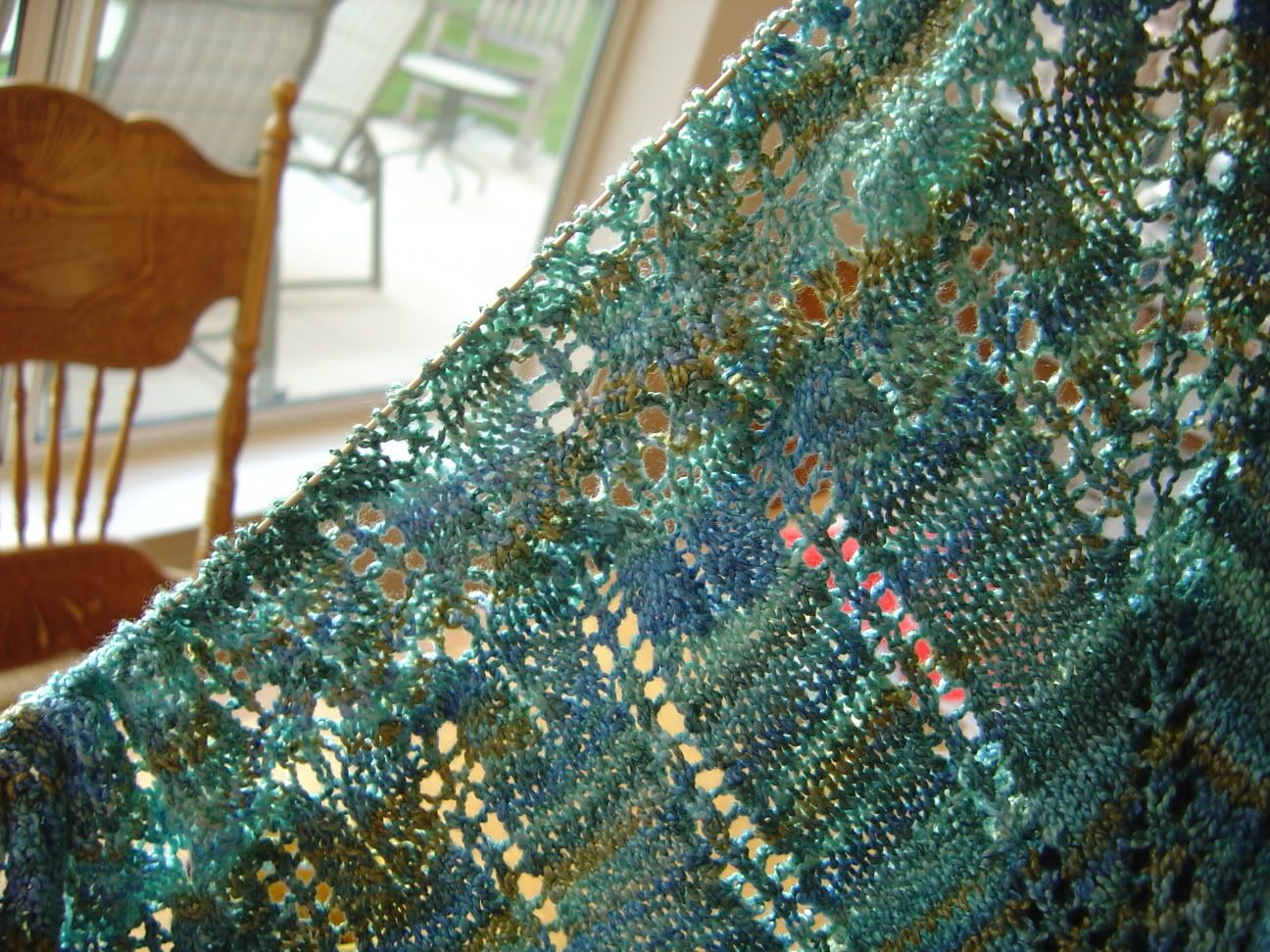 .
I'm also dying to start another shawl. I'm thinking I'm gonna make a great shawl person. I think I'll wear them well. Remember - in my mind, I'm extremely glamorous. I'm thinking the art of dramatically wearing a beautiful shawl will start me on my road to glamourdom...
But, mostly I'm just ready to be done. To move on.
If you've had a kid, or more.... it's kind of like that last month of pregnancy when - even if it's been a relatively easy pregnancy, you're just ready to be done. The novelty has worn off - about now you just think you've always been pregnant and always will be. You can't really remember what your toes looked like....
You're excited for the next step - the payoff. The process has run its course. You're actually even looking forward to labor, just because you're ready to be DONE! Now! Well, unless you've already been through labor before, then you hav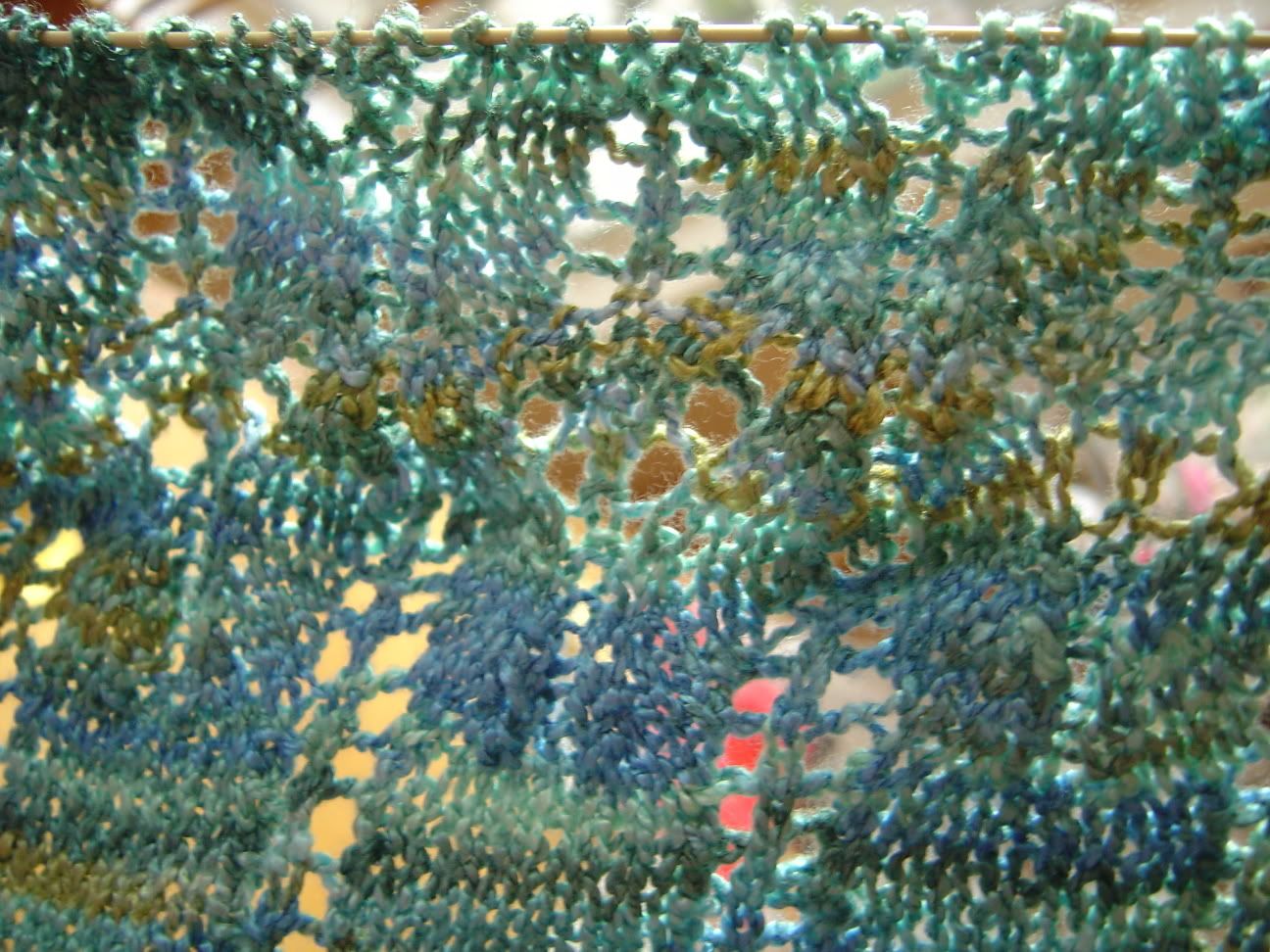 e those panic moments that set in where you realize what it's gonna take to get this kid out. You know, that part you absolutely swore you would NEVER do again.... yet, here you are, again.
I'm sure that thought will set in during the big "bind off." That's gonna suck. I'll be telling myself I'll never make another shawl.
But- hey, this is the woman who had 3 kids in 3-1/2 years - I'm good at lying to myself, and I obviously have an extremely short memory.
but - definitely worth the payoff. Better than you could have ever imagined.
Right now, though.... I'm just ready for it to be done. I want to see my lap again.