Peace, Man...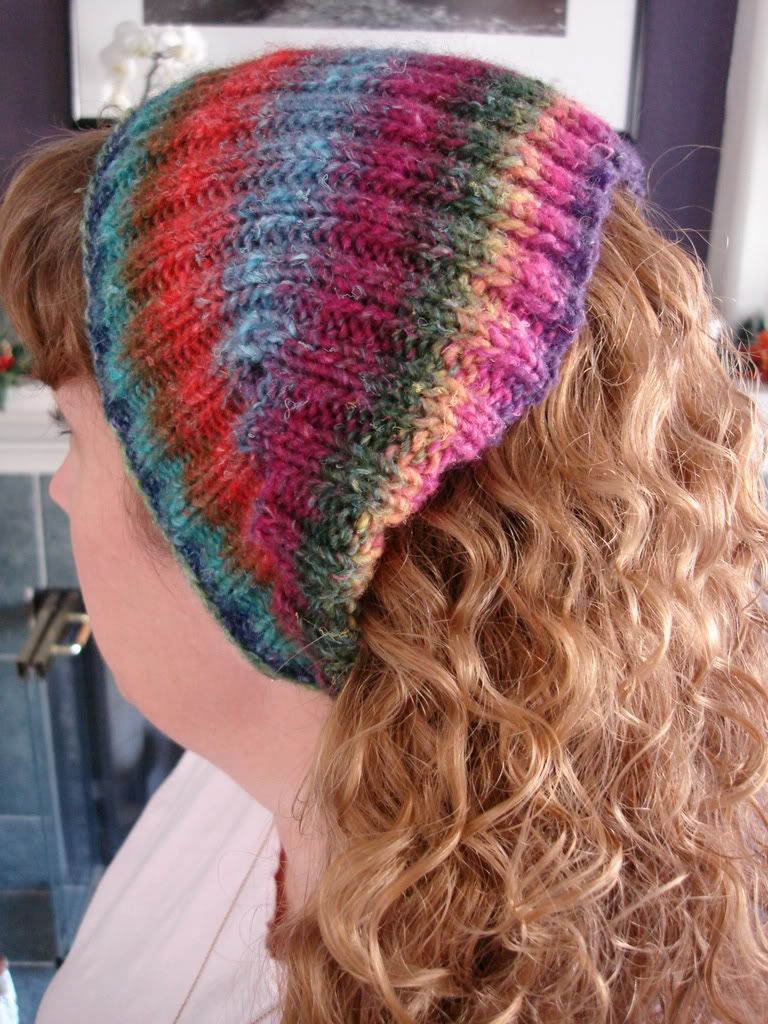 ... where are my love beads??
I'm loving this one! This is the great thing about hats/head coverings. You can get pretty wild (think of some of those ski hats you see!) - and it's still okay.
Hmmm, I used to type for a doctor who, if a woman was wearing all black would invariably assume she was depressed.... "the patient was dressed completely in black, including her pocketbook, likely noting a component of depression...." Please, maybe she just liked black; maybe she just thought it was "slimming." I wonder what he'd think of me in this getup?
This one reminds me of wearing a big funky bandana. I wore a LOT of bandanas in high school - still in curly hair denial, trying to just cover it up.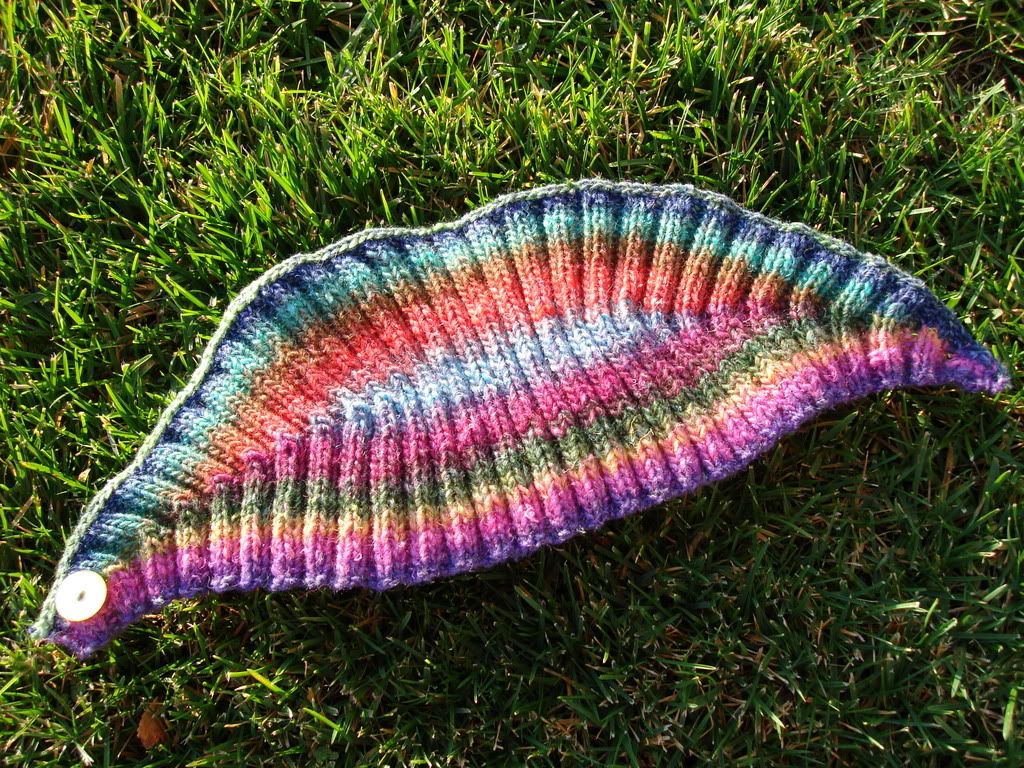 Now, I'm letting it all hang out - well, the hair any way - au natural, hip to the groove...
This
Calorimetry
- pretty outta sight, right?
This is my favorite so far in the "How to keep my head warm saga." I'm wearing it walking tomorrow morning. They'll see me coming in this one.
Pattern:
Calorimetry
Yarn: Noro Silk Garden #87, less than one skein
This took me two nights to knit, but you could easily do it in a day. I'm already casting on for another, for my walking buddy, although we'll have to confer... it may be to much for this little town if we both wear them at the same time.