Party! (and not a psycho among us!)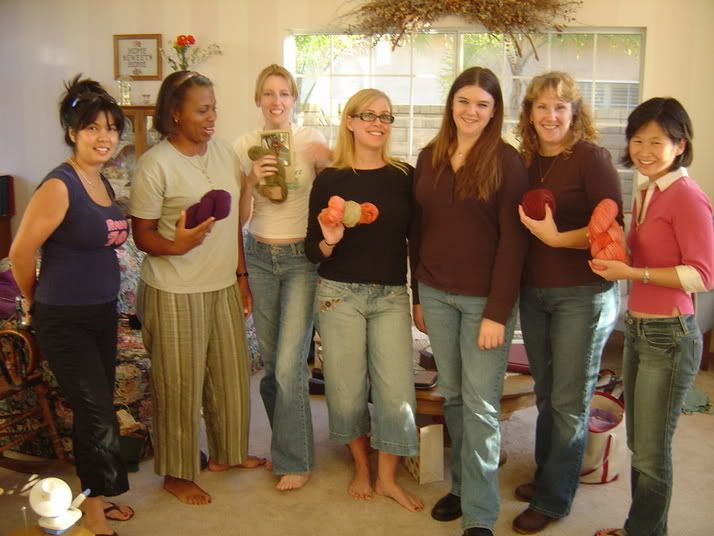 Kaity and I had our Friends Who Blog party yesterday.... what fun! Here's the gang, from L to R,
Ariane
,
Shar
,
Jillian
,
Wendy
,
Kaity
, Me, and
Jen
. What a great group of girls! They were all such fun. We had a fun day of dyeing yarn, eating, and knitting.
First we hung out in the kitchen and dyed our yarn with packets and packets of Kool-Aid, hardly an exact science we found out, but still fun! We were mixing colors like mad scientists, trying to get it just right - but you're not quite sure what you're gonna end up with!
Here's Ariane's wool dyeing in progress. After dyeing we had lunch, then sat around and chatted an
d knit, checked out each other's projects, talked, knit, talked, knit... and then had a gift exchange, and then knit some more!
Here we are, doing just that! What more could a knitter ask for? It was a lot of fun, and it was great to get to meet everyone. Thanks for coming guys!