The Crafty Gene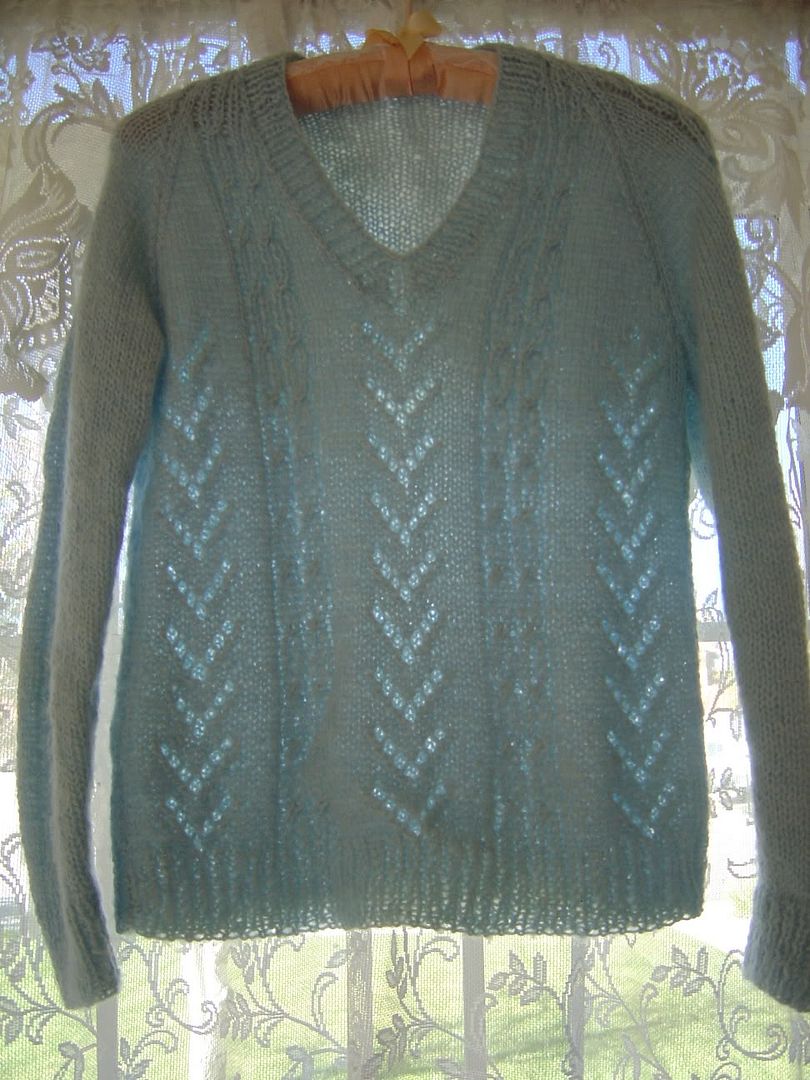 Since Rogue looks pretty much the same, about 4" longer in the hood, but basically the same, I thought I'd share this picture with you. I did not knit this. My mom did, for my birthday, quite a few years ago. I don't wear it too often, because it fits better when I'm at my "fighting weight," which I am not at this time.... but, I'm working on it. I have a lot of things I'm going to wear and knit when I have "that body" again.... does anyone else do that? I just can't put the frumpy body in the cool clothes - they both have to be right.... hence, I live in jeans and Old Navy T's. I've really got to step up my game - there are a LOT of things I want to knit - and I WILL get back the body to wear them!!
Ok, enough for the little self pep talk...
Isn't this sweater pretty, though? When I wasn't a knitter, making something so beautiful seemed impossible to me. But, hey - now I can! I can make beautiful things, and it's not that hard! How fun is that?
See, I come from crafty genes, they just skipped my generation. My sis didn't get it either. Kaity did. How is this fair?
Now, I
can
be crafty, within reason. I think I talked about this in my very first post. However, for the most part I have to have a plan (someone else's), and a picture (VERY important, I have to SEE it to get it), and precise directions - and someone to help me interpret them. I can copy something, but I have few original ideas of my own. I'm a huge follower.... baa, baa
That's one of the reasons I love knitting blogs. I see the same pattern knit up SOOOOO many different ways! Ways I would have never thought of, in colors and yarns I would have never thought to use. Now, true, I usually don't use the yarn called for in a specific pattern, but that's usually a cost factor, and I usually pick something pretty similar.... but I am getting braver. You guys are stretching me, getting me to think outside my box....
Hey - you know.... it's not so bad out here, outside the box...