Liar, loser, knitiot..
"Knitting Polygamy - No sir, not me. I'm a one-project-at-a-time kind of girl, that's all I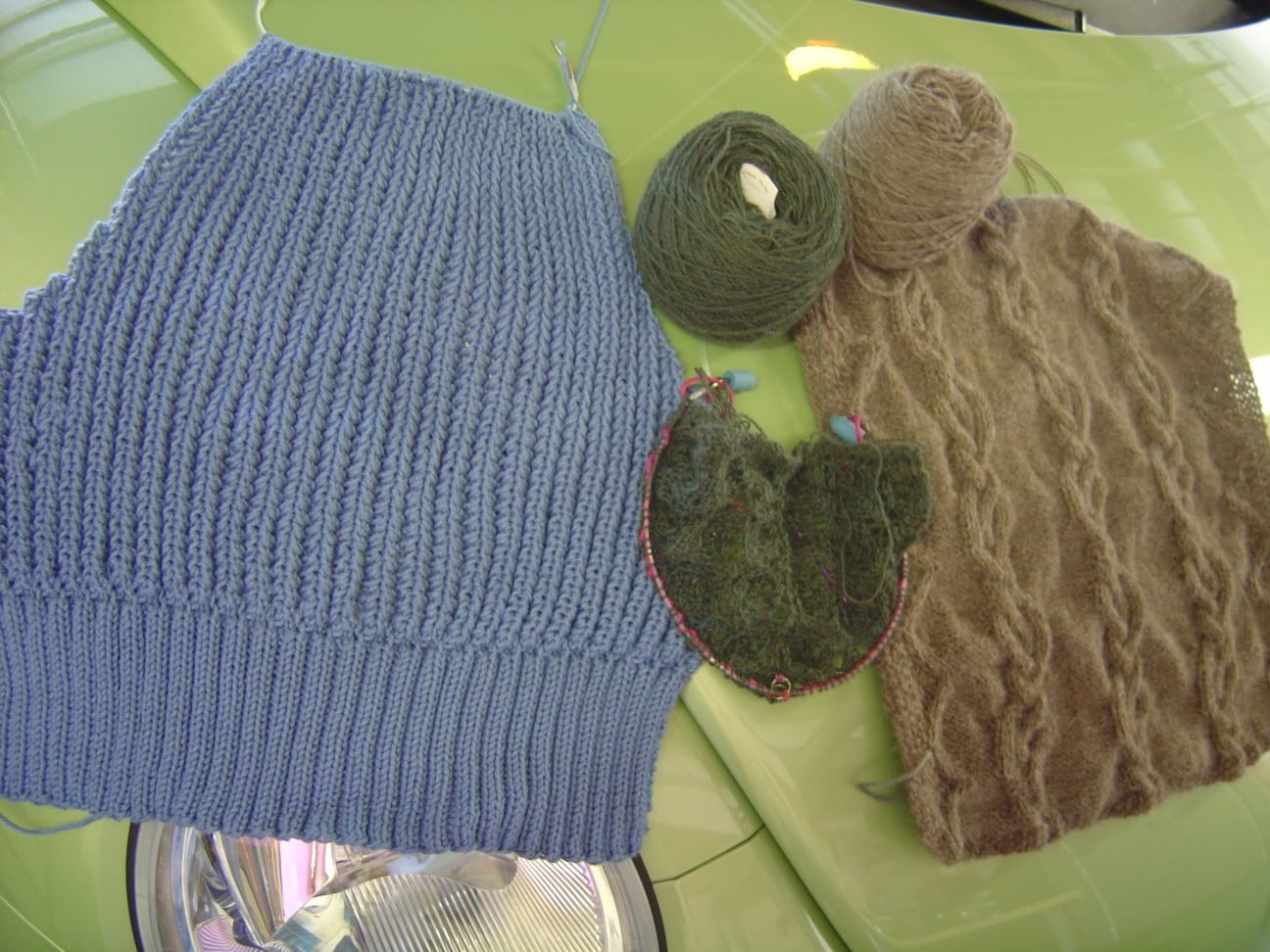 'm comfortable with at once. I see the side bars on some of the knitting blogs with all the WIP's, seven or eight of them - I can't even fathom that! It would drive me crazy."
Oh please - what kind of loser wrote that.... oh wait, that was me. Sept 21, 2005.
Wait.... it gets better: "Now, someday if you look over to the right and see a long list of WIP's, you'll know I've fallen off the wagon, had a major shift in my time-space continuum.... gone to the DARK SIDE!"
Huh - Me again.... dork.
Ok - it's right there on the side bar. Check it out - The Dark Side.
Go ahead, laugh, ridicule, slap me upside the head, say "I told you so." I don't even care.
I present: above..... my
Spring Fling
(back only, so far), my current First Class shawl, and the pitiful beginnings of my
Flower Basket shawl
, which I totally want to dump and restart as the
Adamas
Shawl.
and.... here's the sock graveyard on my desk: Yarntopia socks - pattern yet to be determined, but probably footies; Claudia's Handpainted in "Turquoise Jeans" in a kind of made up rib pattern; and more Claudia's, "Passion Fruit" in the
More Fun Than Cables
pattern.
So what. Doesn't bother me a bit. I've seen worse. I can stop anytime I want.