Wasted Days and Wasted Nights
That was last night and today.... wasted.
Not being the hypochondriac type, I always thought it was interesting that while working for neurologists and neurosurgeons I would end up with migraines and carpal tunnel.
If I had worked for an endocrinologist would I have diabetes and thyroid problems?
Nah - I know none of it's related, but it's interesting. And, believe me, if I was gonna come down with a neurological ailment - I could have ended up with something much worse!
Anyway.... last night I woke up around 3:00 AM with a doozie of a migraine. I'm blaming in on the Snowdrop Shawl. I picked it back up again last night, like I said I would, and it was two hours of torture. Knit - rip. Knit - tink. Knit - curse. and on, and on, and on. See all that chicken scratch on my pattern. That is no less than nine attempts to get this far.... and, again.... it's not right. Argh....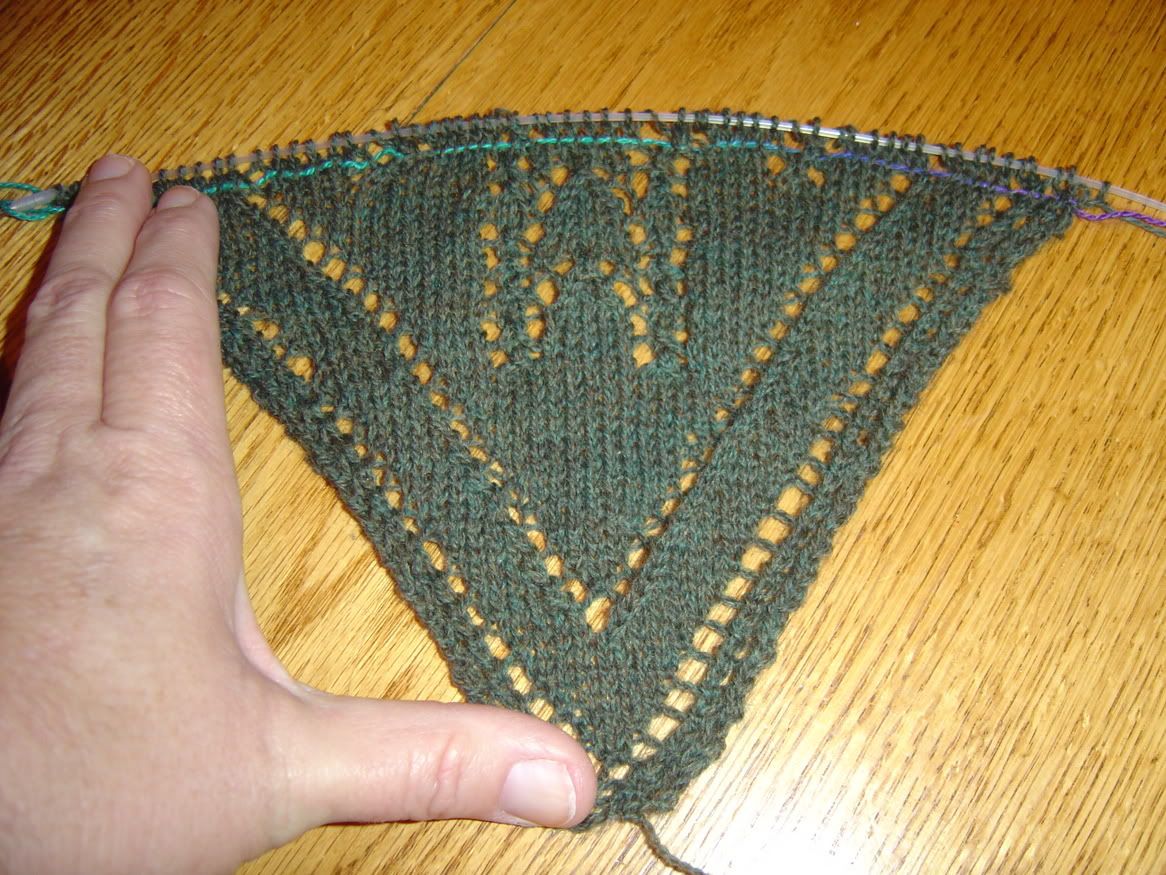 Finally I just ripped the whole thing out, went to bed, and decided my knitting a laceweight shawl was just not meant to be. I just don't have it in me. I need to put the laceweight back in the closet and stick with smaller lace pieces for awhile, like scarves, with DK weight yarn, no laceweight, and practice. I went to bed rather sad... resigned.... defeated. I had really wanted to be able to knit a shawl.
So, then the dumb migraine. I blunder through what seemed like an eternity of a day until about 3:00 this afternoon when the sledge hammer in my head finally quieted down to just a small hammer banging away behind my eyes..., then finally just the medicated, head-numbing aftermath.
It was then I decided that, darn it, I really could make a shawl, I just needed another pattern. Now, I have bookmarked about 10 Flowerbasket shawls made by numerous knitters. That one always catches my eye. So, I get out my pattern, and grab my yarn, and look! Compared to the two-hour migraine-making knit fit that was last night.... in half an hour this afternoon.... even with my fogged-up brain, I knit this!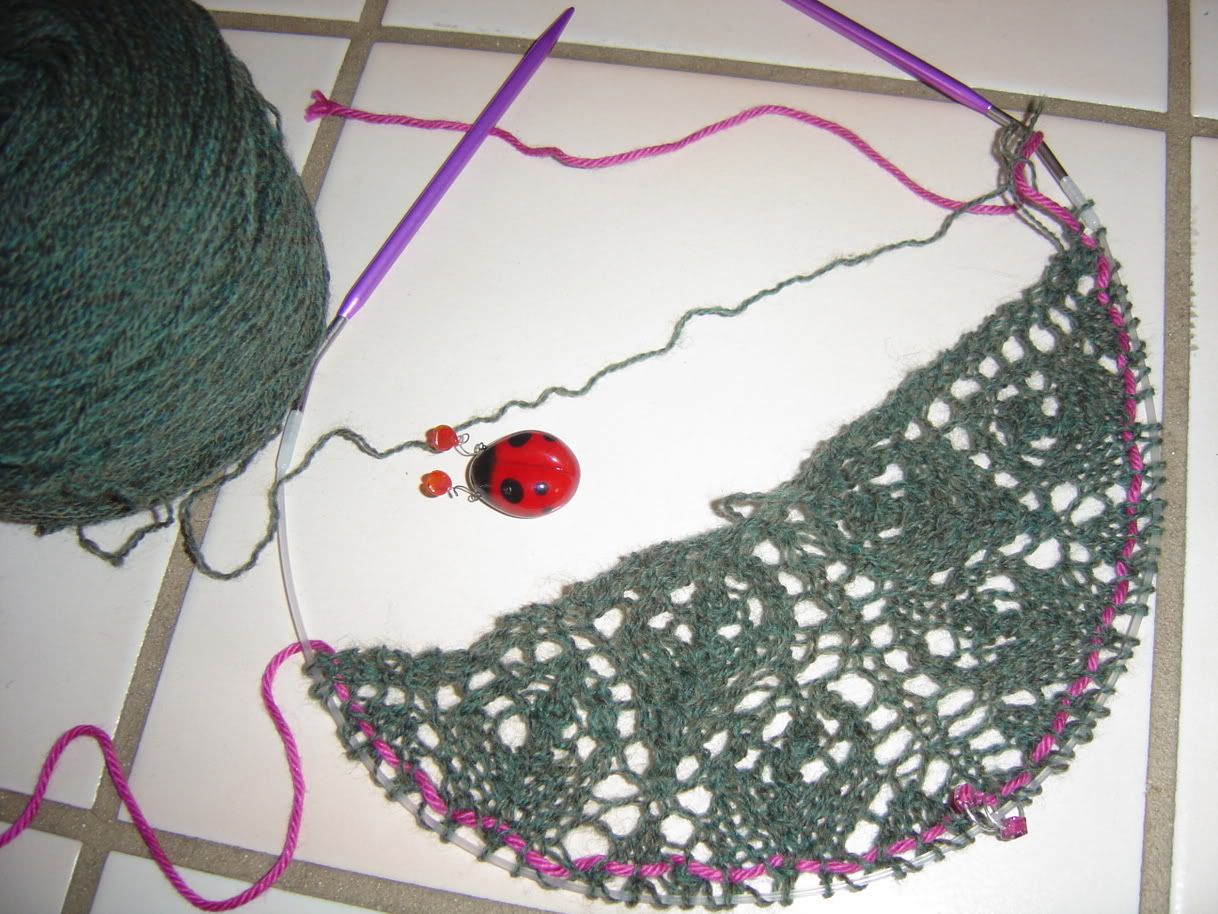 It's the beginning of my Flowerbasket Shawl (Interweave Knits, Fall 2004). And this one I can do! I haven't had to tink back a thing yet! (note, the lifeline though.... I'm not taking any chances).
So, I'm just gonna take it easy, have fun with it, and put it down if I feel uneasy. But so far, so good. It's fun, it's a pattern that makes sense to me, it's just repetitive enough.... I think I'm gonna make it after all.