Watch out!
Oh, THAT child. You know
who
I'm talking about... I ask her to PLEASE bring my FAVORITE #2 bamboo DPN's down from her from room (I know they're scared up there), the ones I so kindly allowed her to borrow. This is what she brings me...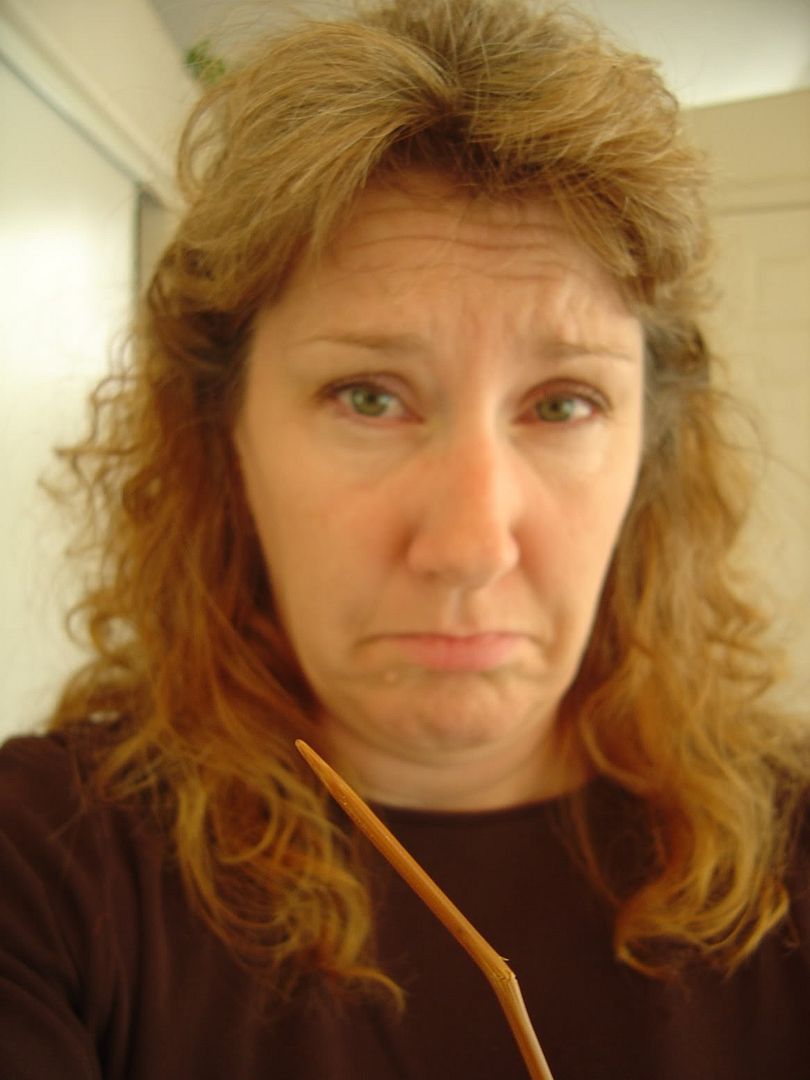 Not only that... she tried to pass these off as a set of four... hmmm, one is broken, and another seems to be shorter...
That child has gotten entirely too big for her britches. She mocked my pain, and then went skipping off with my #2 circulars! AND, I could hear he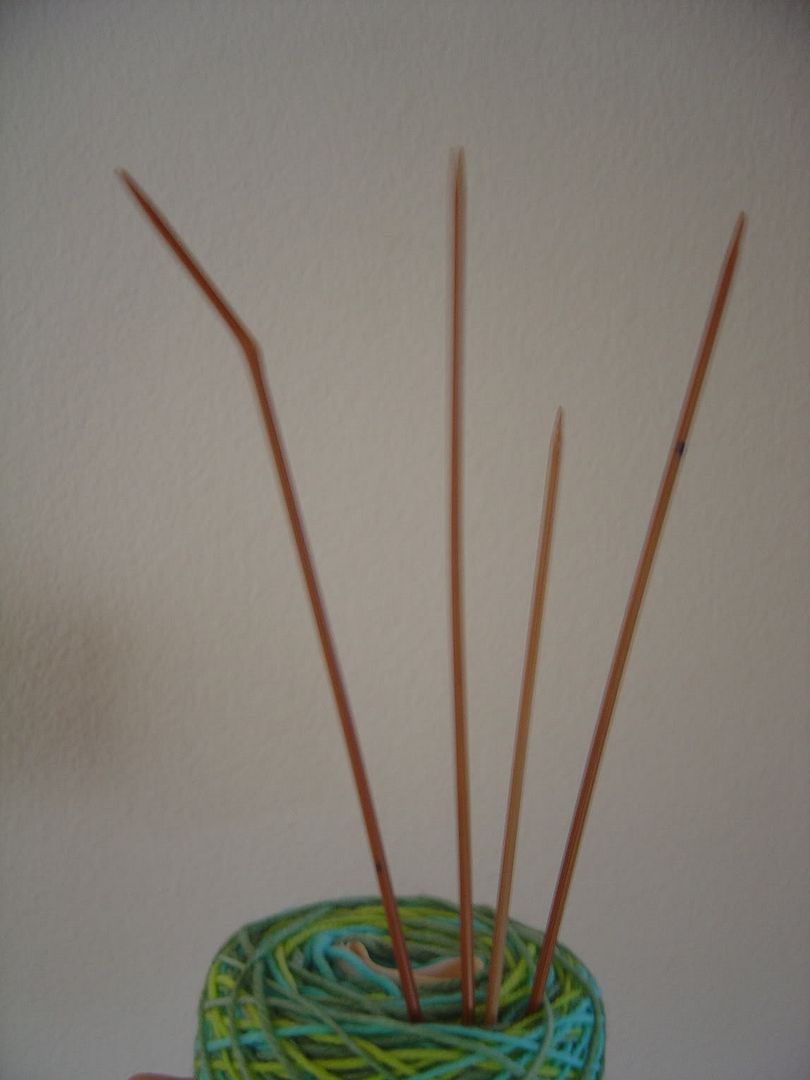 r taunting, "what are you gonna do about it?" Oh yes she did.... Little Miss I-can-get-away-with-whatever-I-want-in-knitting-world-because-you-need me."
Yeah? Well, I may be old, but I'm learning stuff. I can fix almost all of my own mistakes now, and I'm slowly figuring out all that voodoo-HTML stuff on my side bar. And, she was even asking ME to help her with a lace pattern the other day. What now! Hey, I even changed my own "listening to" pictures on my side bar the other day. All by myself, thank you very much. Get Me. That uppity chick will be out of a job soon, and the mother-daughter-time-space-continuum thingy will be back as it should be, with ME in control!
Be afraid, Kaity.... be very afraid...