Apparently, I'm "Out Of It" - again
I've never shopped for prom dresses before. I didn't go to my prom. I didn't go to ONE school dance. I barely had a date in high school. So, I missed out on the whole prom dress shopping thing 'til now.
This month I've done LOTS of prom dress shopping. It's actually kind of fun, for the first few hours. You get to know the other moms and their daughters pretty well - hanging out in the dressing room.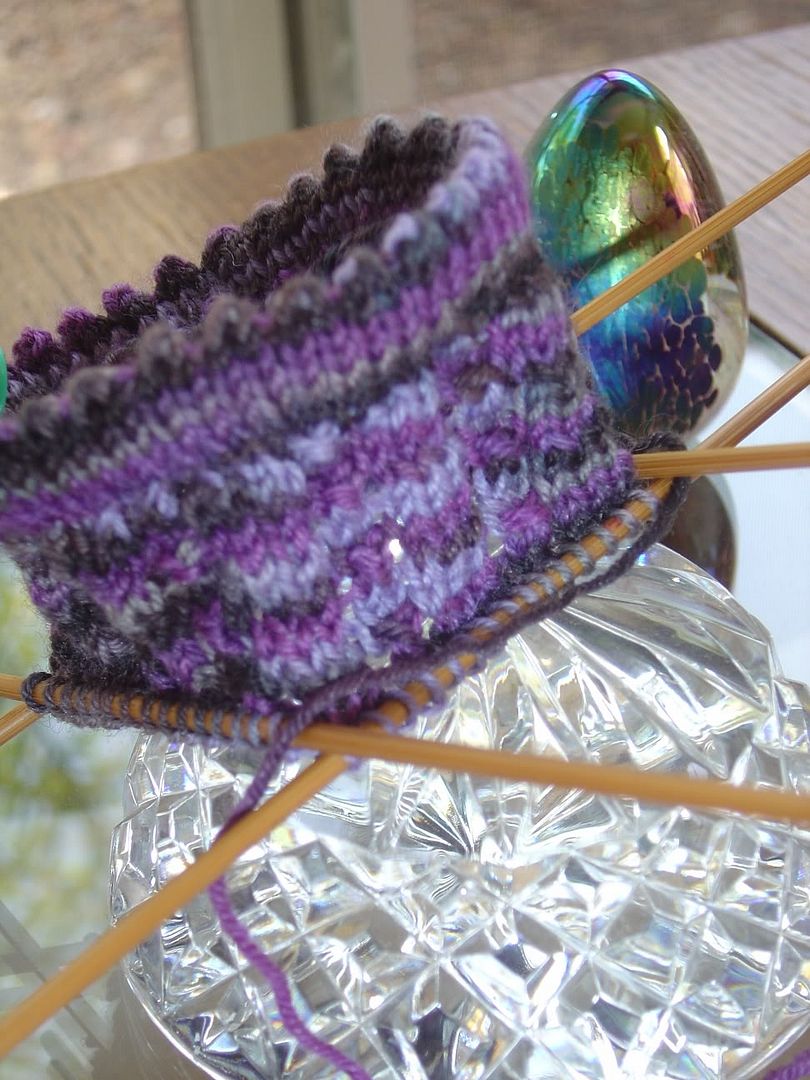 You start giving opinions on total stranger's daughter's dresses. You wish you had an excuse to wear a total princess dress. You wish you still had your total princess body so you could wear a sparkly poofy killer princess dress. You daughters highly doubt you ever had a total princess body.
What do they know.
Now, back in the day, when I
didn't
go to prom, it was because I didn't have a boyfriend, and if I wanted to go from "not one of the popular kids" to extreme loser status, going to the prom stag or with your girlfriends would have clinched it. Kiss of death.
But, nowadays I guess "everyone does it", so D#2, Lil, is also going to the prom, with her best friend, stag. Well, if "everyone" is doing it....
I'm so out of touch, I'm sure they don't even say "stag" anymore...
Oh well. Lil is happy, has a very princessey prom dress, and some KILLER shoes. K-I-L-L-E-R.
Those Lorna's Laces Black Purl socks up there.... I'll model them for you in the killer princess shoes. Wait for it.... seriously killer shoes.